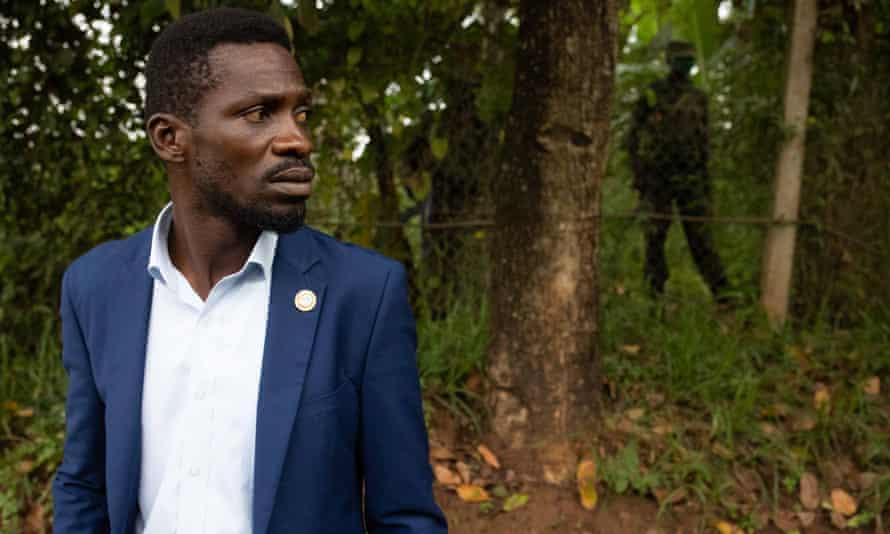 Former presidential candidate Robert Kyagulanyi Ssentamu – Bobi Wine has Tuesday turned down an opportunity to meet with and talk to his lawyers.
The lawyers including Benjamin Katana and Wamenyi were slated to meet that National Unity Platform – NUP principal together with the party Vice Chairperson for Central region Mathias Mpuuga at his home but to the surprise of security forces, he refused to meet them.
"Today, at around 10am, arrangements were made for Hon. Kyagulanyi Ssentamu Robert to meet with his Lawyers, Katana and Wamenyi at his home in Magere. Also scheduled to meet with him was the NUP Vice President for Central Region, Hon Mathias Mpuuga," Police said.
"Surprisingly, Hon Kyagulanyi refused to meet with them and offered to do so at a later stage. We maintain that access to lawyers is an invaluable right that we respect and continue to observe," Police added.
Bobi Wine has been under house confinement since Thursday January 14th, a move Police says is meant to stop him from sparking off riots in Kampala City.
Although Police claims that Bobi Wine is not under arrest, he has since Thursday not been allowed to leave his home.
He has been denied access to any other person a part from those who were at his home by the time of the siege.
Earlier in the day, he disclosed that he is stuck with an 18-months-old kid at his house and that the parents of the kid were blocked from accessing Bobi Wine's home.
He says they are running out of supplies including food and milk and can't afford to feed themselves since they are not allowed to leave the house.
Comments
comments