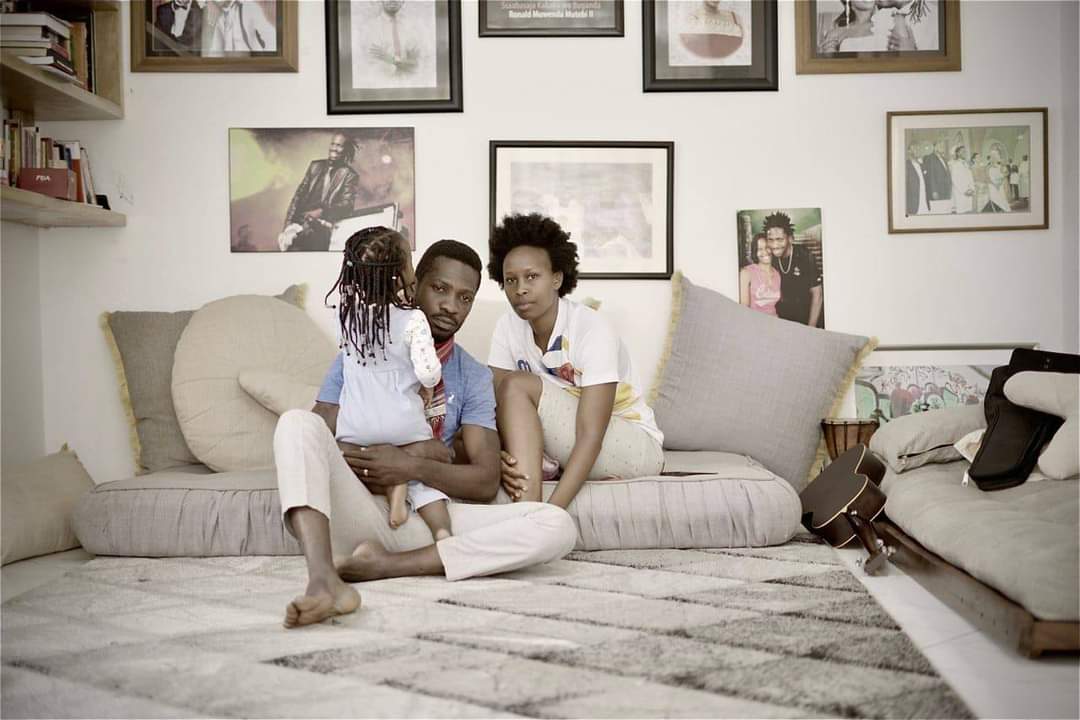 Former Presidential candidate Robert Ssentamu Kyagulanyi – Bobi Wine has said that he is stuck with an 18-month-old baby at his home in Magere, Wakiso District without food.
Bobi Wine who lost the presidential race to incumbent Yoweri Museveni, 76, has been under house confinement since Thursday January 14th which was polling day.
"Day six under house arrest and we're still stuck with an 18-month old baby. Her dad had brought her to visit her auntie (Barbie), he was blocked from picking her up," Bobi Wine said.
"We have run out of food and milk yet no one is allowed to leave or come into our home," he added.
Whereas he claims he is under house arrest, Police maintains that he is not under any form of arrest.
They however acknowledged that he is not allowed to leave his home and no one is allowed to enter.
Police said on Monday said that Bobi Wine and his supporters of the National Unity Platform – NUP were organizing to ferry protestors from Kasese, Jinja, Mbale, Masaka and other districts into Kampala to cause riots and wreak havoc on Kampala residents.
NUP offices in Kamwokya also remain under military siege with no one allowed in.
Police claims they got wind of plans by NUP to use the premises to arrange riots that would bring anarchy to the capital Kampala.
On Monday, United States Ambassador Natalie E Brown made an attempt to visit and check on Bobi Wine but was blocked by security forces and sent away.
Several other NUP party officials have made efforts to reach Bobi Wine but all have gone futile.
Comments
comments