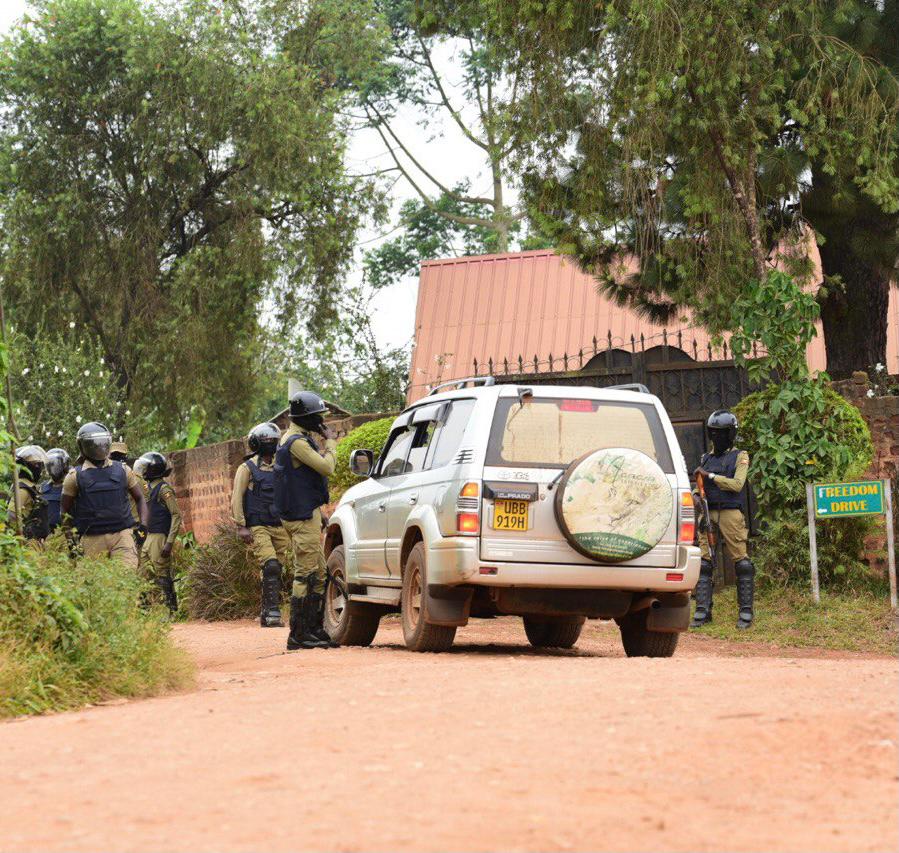 Police has come out to clarify on Bobi Wine's claims that he is being held under house arrest at his home in Magere, Wakiso, Central Uganda.
Bobi Wine who came second in the recently concluded Presidential election claimed via his social media that he was being kept at his house and that none of his colleagues are being allowed access to him.
"It's now four days since the military surrounded our home and placed my wife and I under house arrest. We have run out of food supplies and when my wife tried to pick food from the garden yesterday, she was blocked and assaulted by the soldiers staged in our compound," Bobi Wine said through his Twitter Account handlers
"Everyone, including media and my party officials are restricted from accessing me. Francis Zaake [Mityana Municipality MP] was arrested outside my gate as he made his way to my house. He was badly beaten by soldiers. He is now in Rubaga hospital," he added.
But Police spokesperson Fred Enanga trashed all the claims saying that the former Presidential Candidate is being restrained to stop him from holding his planned riots in town.
Enanga admitted that the security forces are deployed heavily at Bobi Wine's house after receiving intelligence that he, together with his supporters were mobilizing people to come to the Kampala City centre and stage riots.
Enanga further revealed that the rioters were being organized in NUP strongholds including Mityana, Jinja, Luwero, Kasese and Mbale.