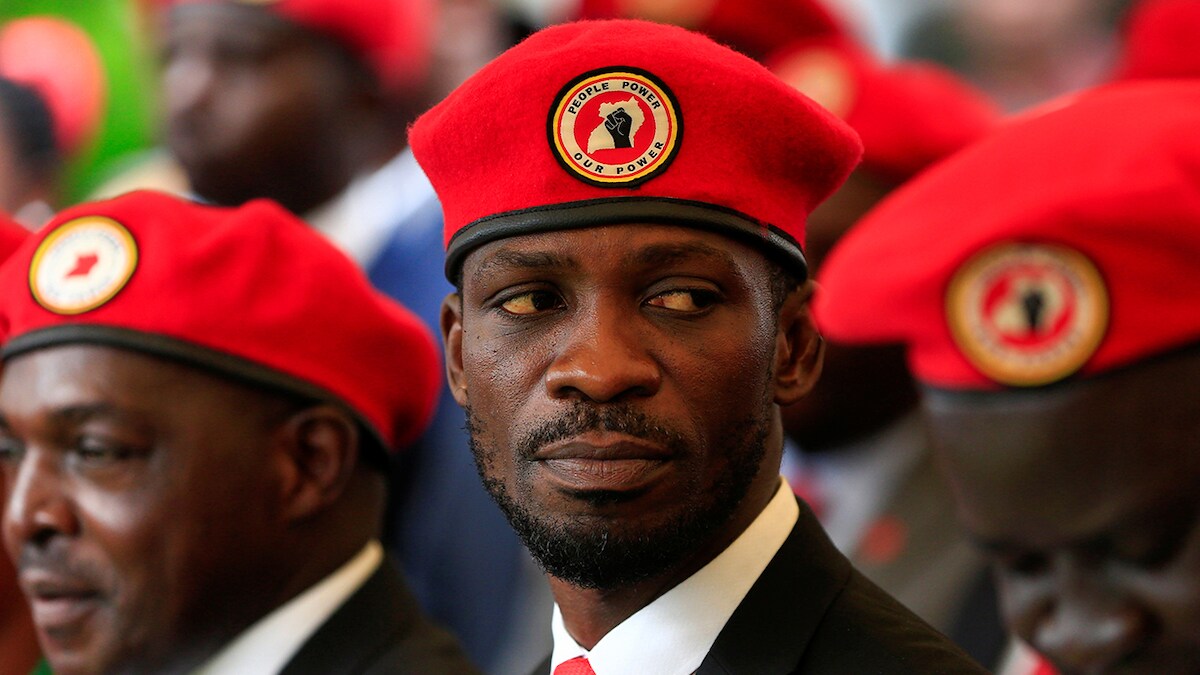 Former Presidential Candidate Robert Kyagulanyi has asked Chief Justice Owiny Dollo, Justice Mike Chibita and Justice Ezekiel Muhanguzi to recuse themselves from the Presidential election petition which he filed recently challenging Museveni's victory in the January 14th polls.
Bobi Wine who was speaking on Tuesday at a Press Conference accused the trio of having a history with President Museveni which he said would likely cause a conflict of interest in their judgement.
He explained that the Chief Justice has a strong political attachment to President Museveni, having been his defense lawyer in the 2006 election petition.
He further revealed that former Director of Public Prosecution – DPP, now Supreme Court Justice Mike Chibita was also unworthy to handle the petition having served as Museveni's private secretary for over seven years.
Kyagulanyi also asked Justice Ezekiel Muhanguzi to recuse himself from the hearing because he is a relative to Security Minister Elly Tumwine who is Museveni's close confidant and fellow NRA bushwar soldier.
The former Presidential candidate revealed that his lawyers have been collecting evidence and more is still coming in but the Supreme Court has rejected 250 affidavits they filed much as hearing of the petition has not started.
"We want to put the Supreme Court on notice that if this persists, we are not going to be part of that mockery. The next step is to take the matter to the public court," he said.
As of late 2020, a total of 11 justices sat on the supreme court of Uganda but only nine had been selected to hear Kyagulanyi's petition.
The nine include Chief Justice Owiny-Dollo, Dr Esther Kisaakye Kitimbo, Stella Arach-Amoko, Rubby Aweri Opio, Faith Essy Mwondha, Paul Kahaibale Mugamba, Ezekiel Muhanguzi, Percy Night Tuhaise, and Mike Chibita.
The other two justices who were left out are Lillian Tibatemwa-Ekirikubinza and Eldad Mwangusya who now become the two possible replacements should the three highlighted ones heed Bobi Wine's demands to recuse themselves.
Comments
comments