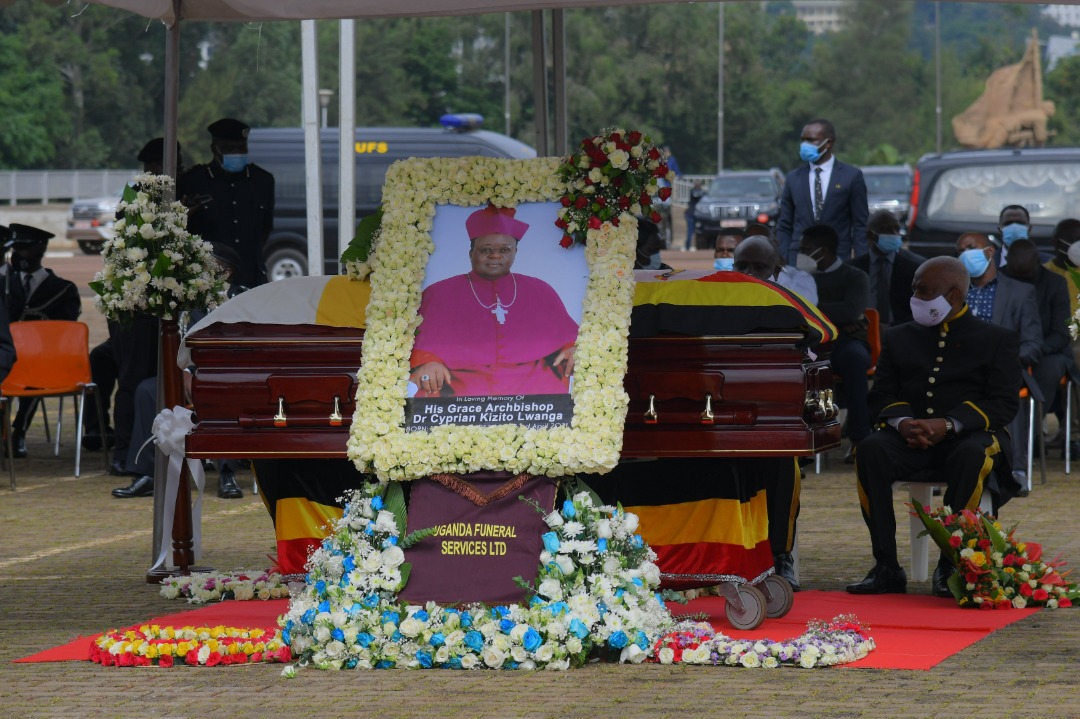 Only 500 people will be allowed to attend the funeral ceremony of the late Archbishop of Kampala archdiocese Dr Cyprian Kizito Lwanga tomorrow, the Church has announced.
According to Fr. Nicholas Mulumba, the head of communication at Kampala Archdiocese, a few people have been selected to attend the mass at the Rubaga Cathedral. He said the sendoff will follow the Ministry of Health guidelines to avoid the further spread of the disease.
Addressing reporters in a joint press briefing by the Catholic Church and security at the Central Police Station in Kampala this afternoon, Mulumba said that the Church and other authorities have selected only 500 people, mostly priests and Christians who had a special attachment to the late archbishop.
"We know every person has the right to mourn the dead and no one can take away that right in whatever circumstance but we want to put a note that there are some people who were selected carefully by both the Catholic Church and the civil authority to represent all of us," Mulumba said.
Meanwhile Luke Owoyesigyire the Kampala Metropolitan Deputy Police Spokesperson says that police will deploy both covert and overt personnel to guarantee safety and strict adherence to COVID-19 standard operating procedures including social distance, wearing of masks and sanitizing.
He explains that there will be traffic diversions on several roads and junctions leading to Rubaga Cathedral. According to Police, traffic at Nabunya junction, Kabuusu roundabout and Rubaga hospital at Mutesa road will be diverted whereas Rubaga road leading to the cathedral will be restricted from motorists. No bodabodas will be allowed beyond the cut off points.
Dr Cyprian Kizito Lwanga breathed his last on Saturday morning as a result of heart complications.
————————
By: URN
Comments
comments