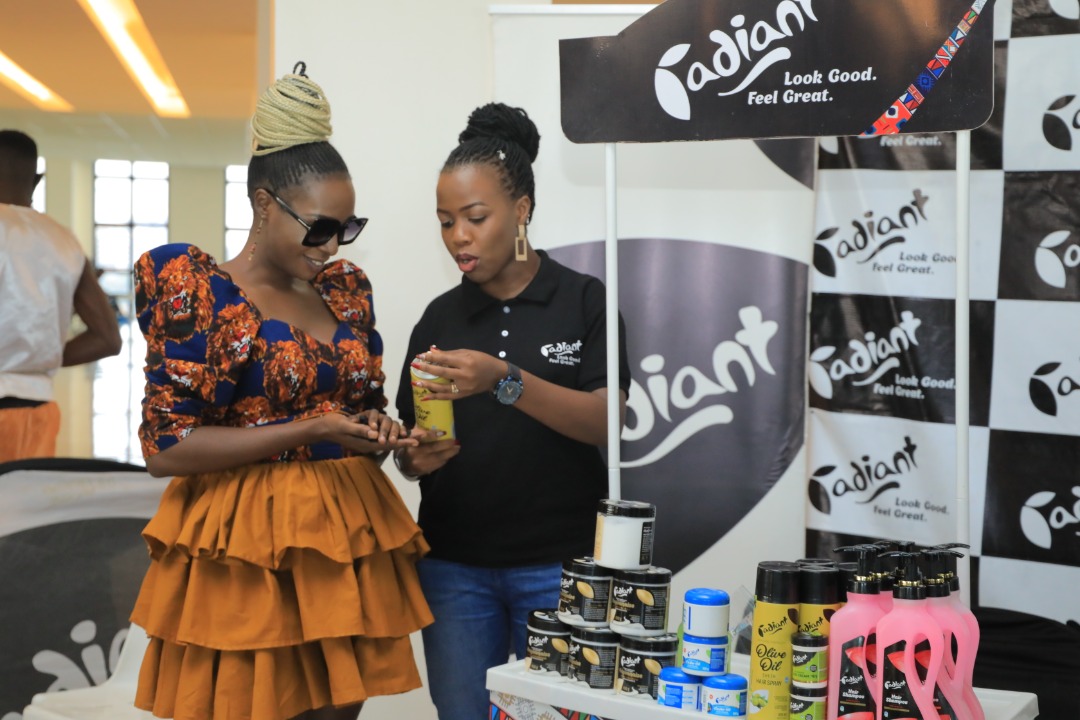 Uganda's leading beauty care brand Radiant Cosmetics announces its association as the Official Beauty Partner for the largest talent show in East Africa – the Pearl of Africa (POA) Star Search.
During the tenure of POA Star search Radiant is airing of multimedia campaigns on Uganda's top media houses inviting participants to identify and promote Uganda's fresh musical talent. This campaign will give the youthful upcoming talent an opportunity to show case and develop their talent on a national platform. This search will focus on promoting musical talent that advances values of cultural development, national pride and exposing the beauty of the destination, Uganda.
Throughout the season, being the flagship brand, Radiant will offer classy makeovers for participants and judges during the preliminaries and bootcamp all the way to the grand finale.
The POA Star Search is a TV show concept that will run from the 9th of April to the 17th of July 2021. The audience can follow all the excitement through a reality TV show that will air on NBS TV, Sanyuka TV and online via the POA Star social media platforms.
Commenting on the association with POA Star search, Ms.Catherine Mulanghi, brand manager Radiant says, "We are excited about this association and look forward to creating a long-lasting impact on the viewers. We believe this collaboration will assist us establish Radiant Cosmetics as the ultimate companion for every woman in every situation. Over the years, Radiant has become a household name for many families and to see the brand alongside POA Star will give the women a sense of belonging."
POA Star Search will be the largest and most prestigious national music and tourism competition for amateur and unsigned solo talent in Uganda. The show will commence by participants sending in their 2-minute audition videos online; sixteen (16) of the best acts will selected for the four (4) regional music retreats & tourism challenges. The retreat will determine the top 12 ­nalists that will then proceed to the boot camp where they will be thoroughly trained about music and Ugandan tourism.
Finally, the selected top 12 will take part in the elimination shows. The shows will have popularly known Ugandan artists and tourism experts that will feature as judges and jury. The exciting judge's lineup includes Cindy Sanyu, Navio, Bismark Amumpaire and Joanita Kawalya. The jury will make an appearance on each elimination show and cast a vote; some of the notable jury members include Eddy Kenzo, UTB CEO Lilly Ajarova, Amos Wekesa, Abbey Mukiibi, Moses Matovu, Ykee Benda, Lydia Jasmine, Lillian Mbabazi, Levixone, Pallaso, Suzan Kerunen and others.
All the events and shoots will be under strict Ministry of Health Guidelines and SOPs.
Comments
comments