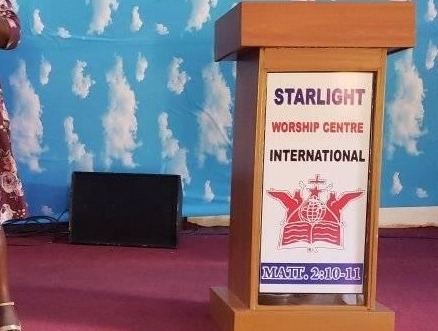 Bushenyi police are holding in custody a born again pastor for allegedly defiling and making a 14-year-old girl pregnant.
Greater Bushenyi police spokesperson Martial Tumusiime has identified the suspect as Apostle Solomon Kushemererwa, 36, a resident of Tank Hill, Bushenyi town.
Kushemererwa is a pastor at Starlight International worship centre, Nyakabirizi in Bushenyi Ishaka municipality.
Tumusiime says Kushemererwa was arrested after a complaint by the father of the victim who reported a case at Bushenyi central police station.
Martial says the girl whose names have been concealed because she is a minor was checked, and the police medical report showed that the girl was one month pregnant.
Tumusiime says the act of defilement is suspected to have happened in March and the girl kept quiet.
Nazario Bafusana, the victim's father and a resident of Nyabikyerere cell in central division of Bushenyi Ishaka municipality says his wife saw changes in their daughter who was vomiting and when she took her to the health centre to treat her for malaria, she was instead found pregnant.
Martial says the case is under investigations as the girl is receiving counselling from the police family and child protection unit.
The case is recorded shortly after the police annual crime rate report shows that Greater Bushenyi was leading in defilement cases for the year 2020 with 258 cases.
However, the High Court criminal session held in August last year in Bushenyi had only nine defilement cases listed and tried.
By: URN
Comments
comments