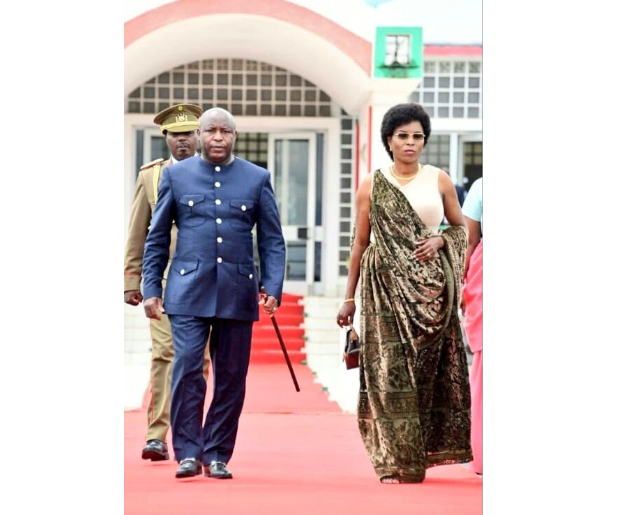 Burundian President Evariste Ndashimiye has arrived in Uganda to attend President Museveni's swearing in ceremony.
Ndashimiye together with his wife Angeline Ndayubaha Ndashimiye touched down at Entebbe International Airport on Tuesday afternoon escorted by other Burundi government officials.
He is one of the seven Heads of State who have been confirmed to attend Museveni's swearing in ceremony which is scheduled to take place on Wednesday May 12th at Kololo Independence grounds.
Other Heads of State expected to attend include Alpha Condé of Guinea, Emmerson Mnangagwa of Zimbabwe, Mohamed Abdullahi Mohamed of Somalia, Salva Kiir of South Sudan, Nana Akufo-Addo of Ghana, and Felix-Antoine Tshisekedi of the Democratic Republic of Congo.
Tshisekendi is also the Chairperson of the African Union.
Other dignitaries include the minister of international relations and corporation for South Africa Naledi Pandor, executive secretary of the Intergovernmental Authority on Development, Dr Workneh Gebeyehu, general secretary of East African Community Peter Mutuku Mathuki, prime minister of Gabon Rose Christiane Ossouka Raponda, and executive secretary on international conference on the Great Lakes Region Ambassador João Samuel Caholo.
Comments
comments