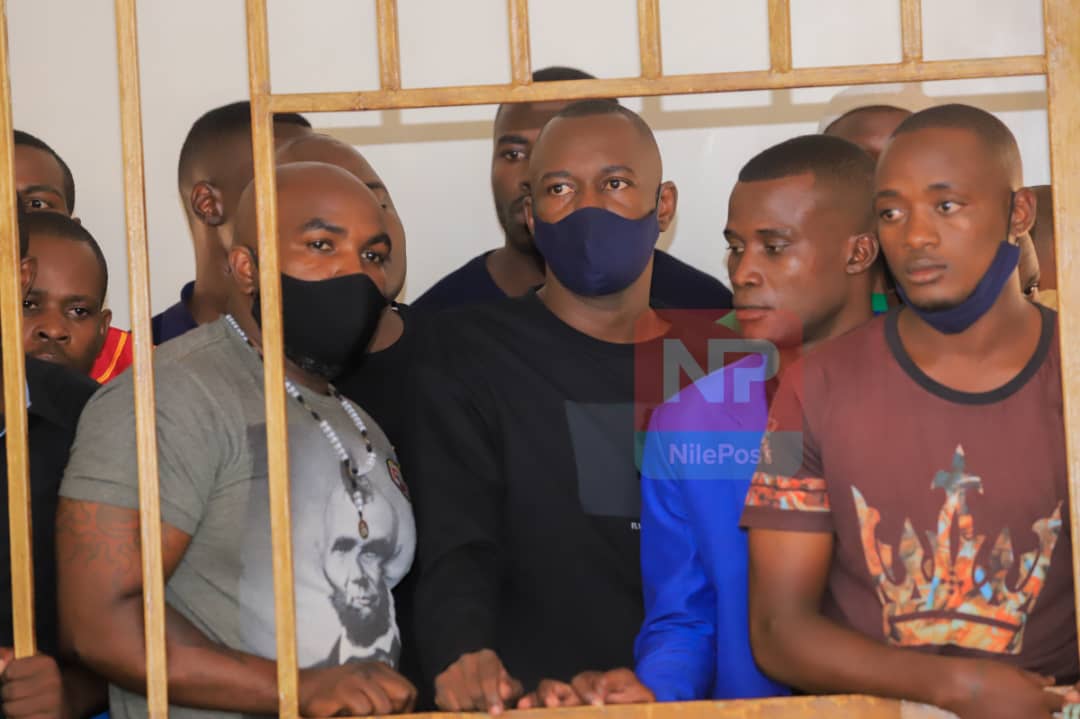 Military court has released on bail 14 supporters of former National Unity Platform – NUP Presidential candidate Robert Kyagulanyi alias Bobi Wine.
The released are part of the 35 who have been under incarceration on charges of illegal possession of military stores.
They were arrested on December 30th 2020 while escorting Bobi Wine on his campaign trail in the Kalangala island District.
Military Court Chairman Lt. Gen. Andrew Gutti granted the 17 a non-cash bail of SHs 20million while their sureties were bonded at Shs 50million each.
The sureties who appeared at the Military Court in Makindye on Tuesday morning included Masaka Municipality MP Mathias Mpuuga, NUP Secretary General David Rubongoya, Nakawa West MP Joel Ssenyonyi and Waswa Bufumbiro, another NUP official.
The 14 were majorly released because they were sick and needed medical attention which they couldn't access while in jail.
These include Samson Sekiranda, Mude Ntambi Robison, Don Sharif, Katamba Robert, Kyabangu Pumper, Kigongo Faiso aka Ras Faizo, Mulilira Musa, Sam Mutumba, Mukasa Husein, Sunday John Bosco, Tamale Fahad and Nyanzi William.
The same court remanded 21 other members including Bobi Wine's chief bodyguard Eddie Mutwe, Singer Nubian Li among others.
These have been sent back to prison and will return to court on Tuesday June 8th for hearing of their application.
Photo by Nile Post
Comments
comments