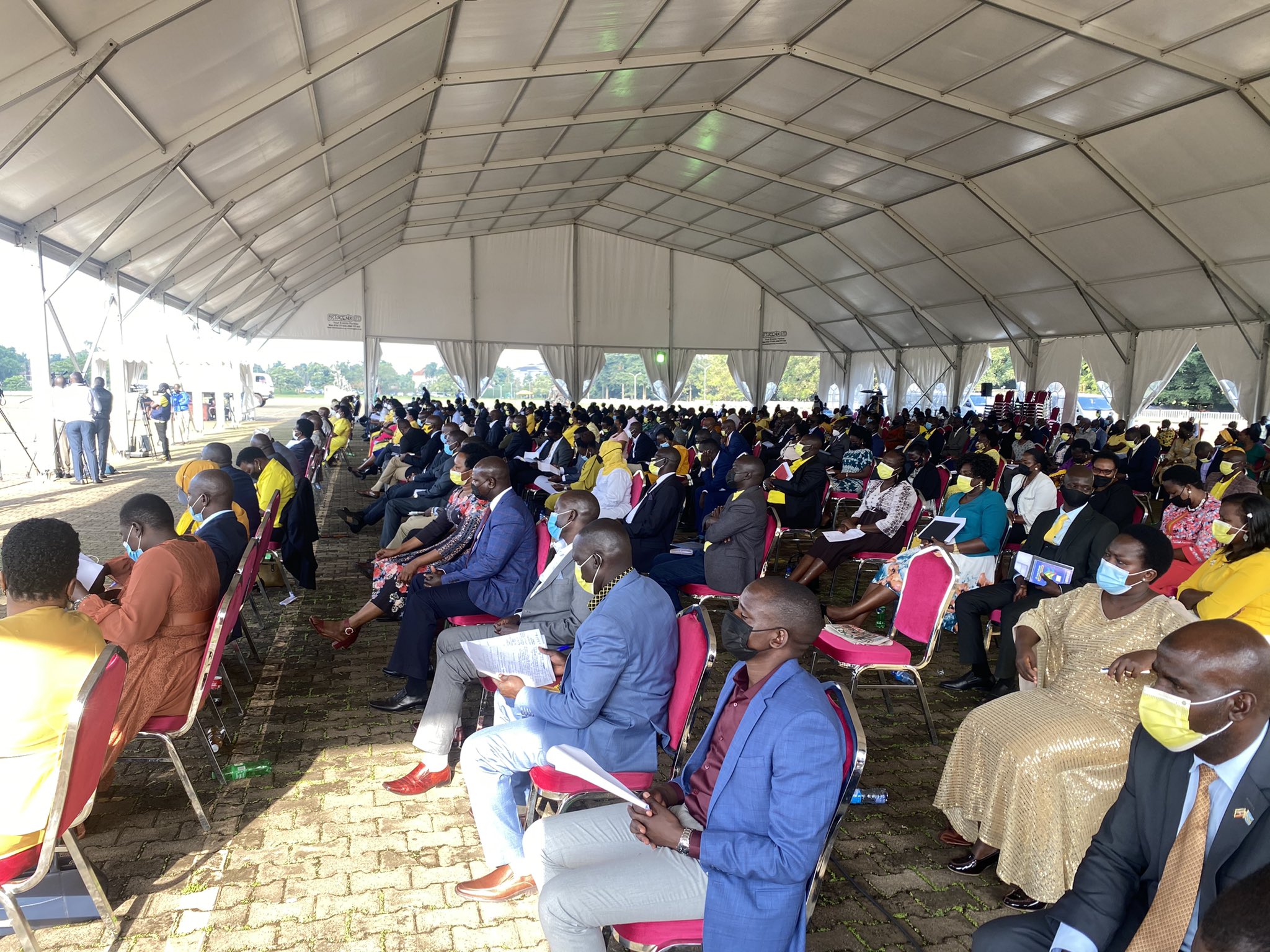 The ruling National Resistance Movement – NRM Parliamentary caucus has supported Museveni's suggestion to increase the number of Ministers from 79 to 80.
Museveni raised the issue during the party's caucus meeting on Monday June 7th at the Kololo Independence groups where they had gathered to elect leaders of majority side in parliament.
"I want to add one minister of state, for reasons that I will explain to you later," Museveni proposed, a motion that was strongly backed by the MPs.
Museveni is yet to announce a new cabinet having dissolved the previous one weeks ago.
He will Thursday witness budget reading by a minister that he will delegate since there is no cabinet at the moment.
The current constitution provides for 79 ministers – 29 cabinet ministers and 50 ministers of state.
Whether the additional state minister will be cleared by Parliament before the President announces the cabinet or not remains to be seen.
Comments
comments