Fire has Thursday evening burnt down several houses in Kamwokya, a Kampala surburb, The Tower Post reports.
The fire whose cause is yet to be established gutted several residences and business units of the dwellers of Kisenyi 2, Mukikette.
Preliminary reports indicate that two people are dead and the fire still rages on.
Electricity has been switched off in the area.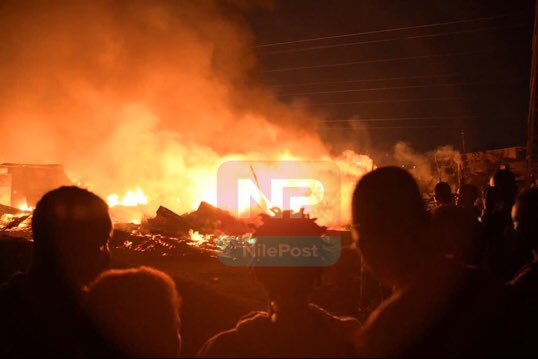 Police fire brigade rushed to the scene but was of no help since fire trucks couldn't access the place because of so many structures and a drainage channel which blocked them.
Pictures by local publisher Nile Post show that all houses in the location were leveled by the raging fire.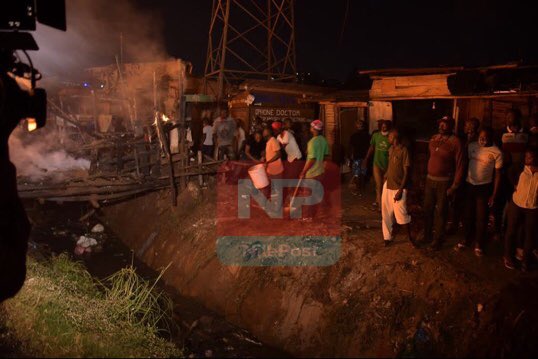 This is a developing story that is still being updated.