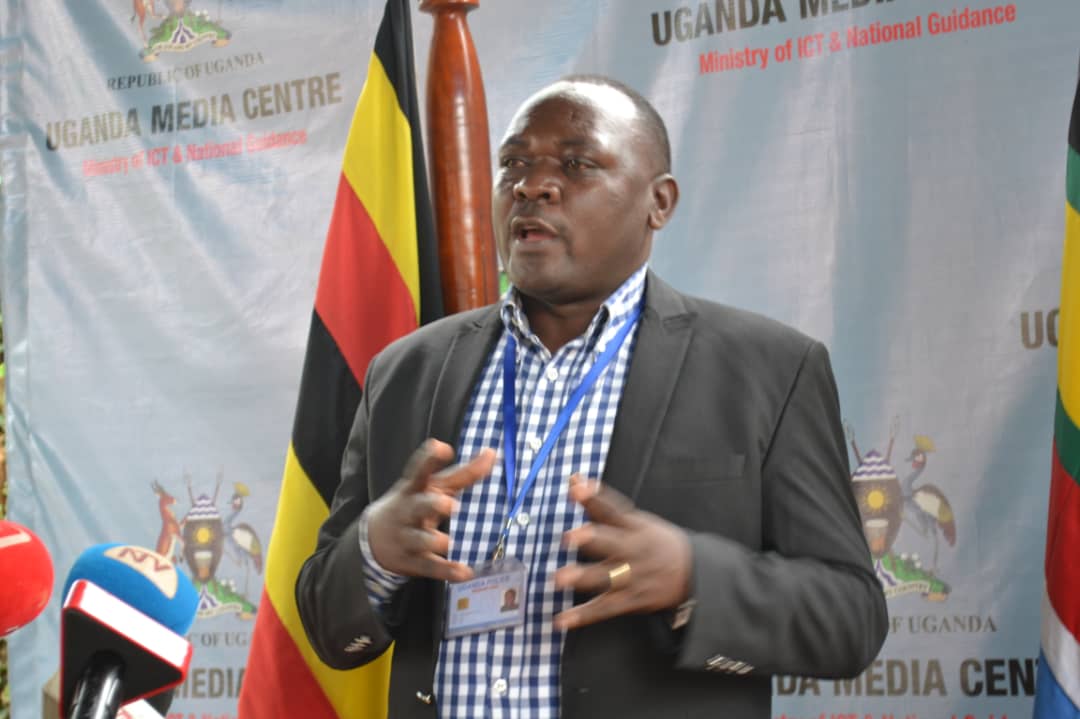 The Police Criminal Intelligence and Investigations Division – CIID has come out to explain why they are holding weightlifter Julius Ssekitoleko saying he is being investigated for fraud.
This was revealed by CIID spokesperson person Charles Twine while speaking to journalists that the weekly security briefing on Monday morning.
Ssekitoleko was among the group of Ugandan athletes that flew to Japan to participate in the Tokyo Olympics which kicked off on Friday July 23rd.
However, upon reaching, he left his team members and left a note that indicated that he had no intention of returning to Uganda which prompted Japanese security officials to mount a man hunt for him until he was arrested and deported.
On arrival to Uganda, officials from the National Council of Sports – NCS said they wouldn't arrest him but they would help rehabilitate him although he had to first appear at the CIID for questioning from where he was arrested.
"Ssekitoleko was flown to Japan despite not having qualified. While his colleagues were taken to the Olympic village, he was taken to a different town and put in a hotel while doing nothing. He was informed by officials from NCS that he never scored the required marks and that he should return home but he chose to run away," Twine told journalists.
Twine revealed that during interrogation, the athlete revealed that he was frustrated at being told to come back to Uganda because he had been working to go to the Olympics for four years.
"He indicates that he was totally frustrated because he left the country to go and participate in the olympics and saw no reason why they were telling him to come back."
"He revealed that he contemplated suicide but after considering his family – girl friend, siblings and he reconsidered."
According to Twine, Police is investigating if Ssekitoleko played a part in the fraud that was committed by airlifting a person who had not qualified to Japan.
"There is a probable fraud of airlifting a person with full knowledge that he had not qualified and knowing he won't participate. The question is; was he part of the conspiracy to commit fraud," Twine wondered.
The athlete is currently being held at Jinja road police station pending his arraignment.
Comments
comments