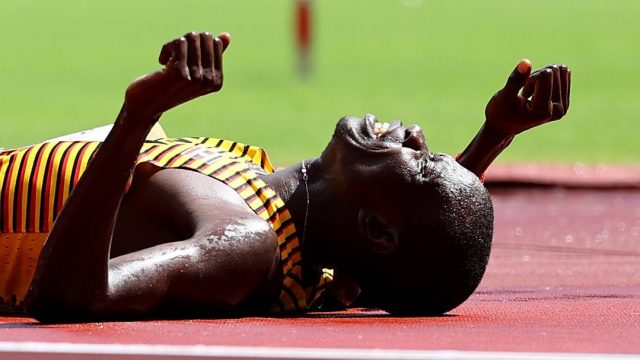 Uganda's only middle distance runner on Tuesday failed to complete the first round of the 1500m race at the Olympic stadium in Tokyo after picking up a muscle injury.
Musagala, 28, pulled out in the last lap after picking up a muscle injury and failed to progress to the semi-finals of the race. His heat was won by Great Britain's Jake Heyward who crossed the finishing line at 3:36:14 while Ethiopia's Teddese Lemi finished second with 3:36:26.
This is a big blow to the medal hopeful who went to the race ranked number four in the world with a personal best of 3:30.58 that he clocked in 2019. He joins Halima Nakaayi who also lost in the semi-finals of the 800m race.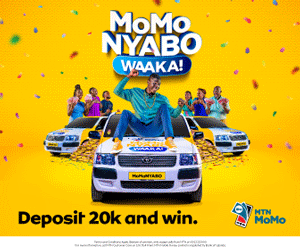 Uganda's only chance in the middle distance races lies in Winnie Nanyondo who advanced to the semi-finals of the race on Monday. Uganda had qualified only three middle-distance runners, Halima Nakaayi, Winnie Nanyondo and Ronald Musagala.
Musagala was making a return to the summer games after the last edition of the events in 2016 in Rio de Janeiro, where he finished 11th in the finals posting 3:51.68.
Meanwhile, Uganda's only sprinter at the Tokyo 2020 summer games, Shida Leni also failed to progress to the semi-finals of the 400m race. Leni finished 6th in heat 3 posting 52.48. The heat was won by United States star sprinter Allyson Michelle Felix who crossed the finishing line in 50.84.
According to the format of the competition, the first three finishers of each heat plus the next six fastest times qualify to the semi-finals, Leni was unlucky to be part of either group.
Leni, 27, who was making her maiden appearance in the summer games failed to beat the Olympic qualifying mark of 51.35 seconds over the 400m distance, however, she qualified by her global ranking over the one-lap distance by World Athletics.
She becomes the first Ugandan to compete in the sprints at the Olympics since Justine Bayigga featured at the 2008 Beijing events.
Comments
comments