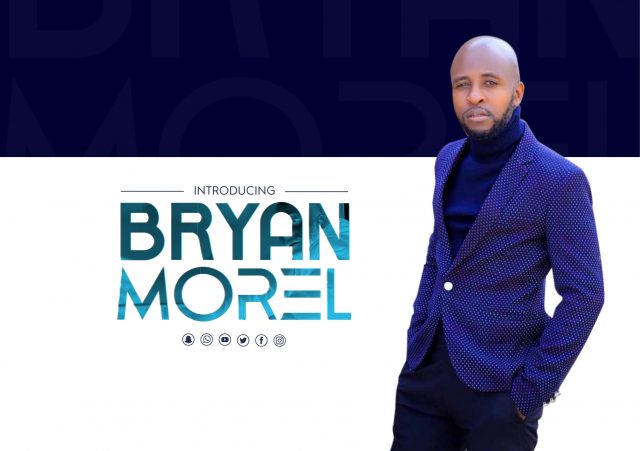 Muhumuza Brian, known as Bryan Morel (/ˈbraɪ.ən/ mə-ˈrel), born on August 4, 1993 is a Ugandan Public Relations practitioner, communications supreme, youth activist, entrepreneur and humanitarian. He is the Chief Executive Officer at Bryan Morel Publications, an umbrella firm that runs his string of game-changing operations and omnipresent campaigns that position clients at the top of their industry.
Bryan Morel a one-man rescue team to fellow celebrities and busy organizations is regarded an example of any thought ambition, significance and broad vision. His background, professional trajectory, entrepreneural spirit and distinguished achievements make him an ideal role model to youth aspiring to make a mark in the world.
A novelistic career of Bryan Morel entails becoming a powerhouse in a competitive world of communications, pioneering a new genre of PR, blending disciplines of market analysis, concepts, events, strategy design, crisis management, content creation, contract negotiations, branding, social media, data analytics and end-to-end errands any organization would need to thrive. All this urguably makes Bryan Morel one of the MOST focused executives to look up to.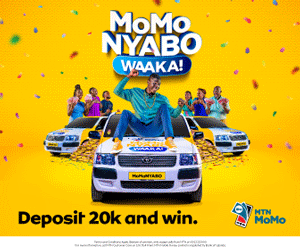 This memoir takes an inside look at Bryan Morel, a creative entrepreneur whose passion is revolutionizing various industries through personal assistance, scripting, executive writing and publishing. It is based on his character, public persona or his specific quotes to balance truth against supposition on his overall influence since his early brushes with fame.
Before 2007, Bryan Morel was just another PR neophyte, cutting his career teeth at school conferences and alumni reunions. It was not long before he announced his arrival on the big stage as the next Communications and marketing guru.
Since year 2013, he has become a manager that implements a unique and highly effective strategy for generating positive buzz for professional clients.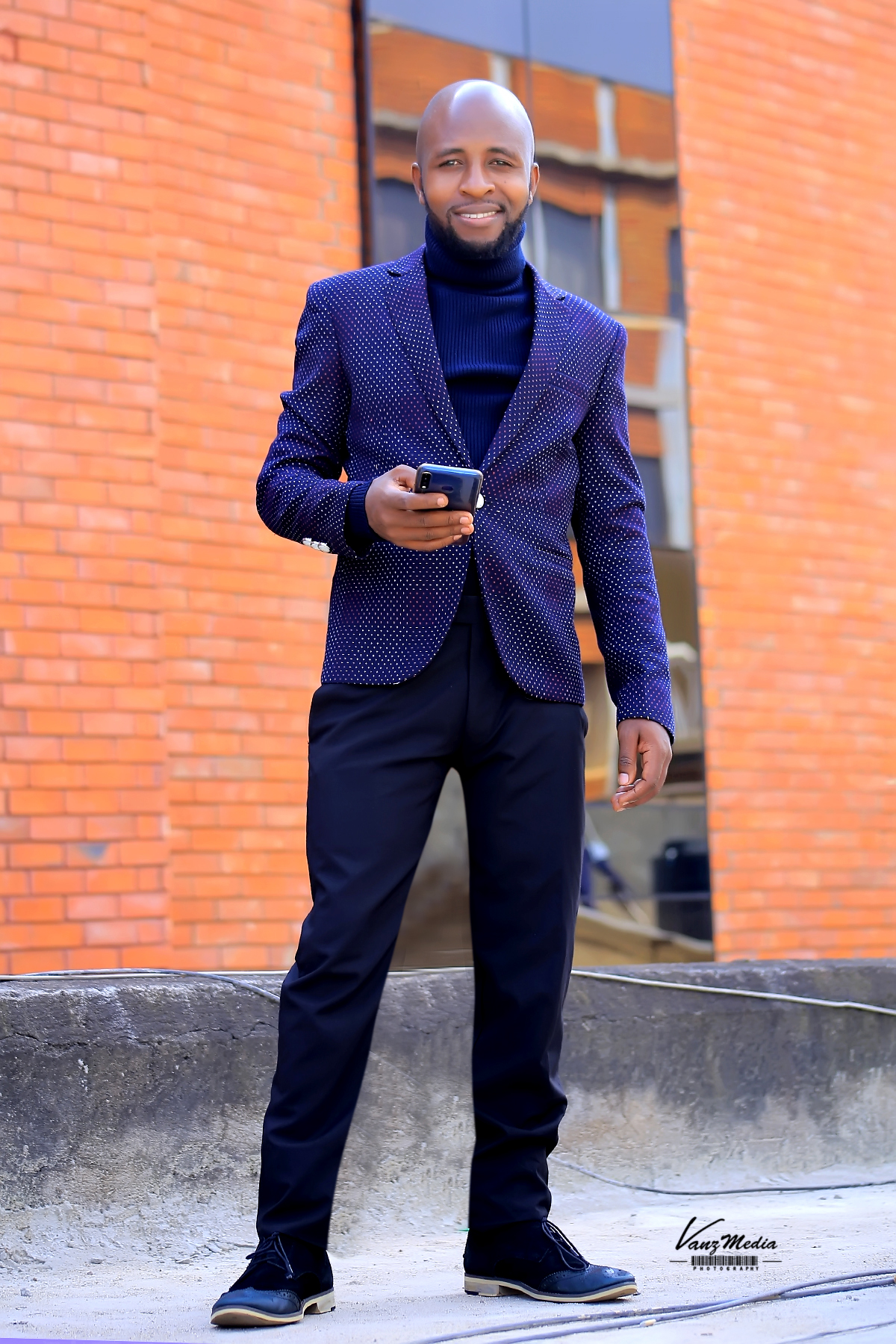 More than a decade later, Bryan Morel has grown from a small, go-to agency to a full-service PR cum marketing firm that is considered among the fastest-growing in and outside Africa.
His jobs have earned him a reputation normalcy as one of the best PR practitioners beyond Uganda, Kenya, Malawi, Argentina, Morocco, Tanzania, Germany, Nigeria and other regions.
Bryan Morel is also a seasoned writer and contributor to Wikipedia.org, a multilingual online encyclopedia through a model of open articles he occasionally edits, updates for international stars like Grammy award winner Jennifer Hudson (Chicago, Illinois, U.S.A) and actor Mwine Ntare (New Hampshire, U.S.A).
Bryan Morel's area of expertise is colossal, covering nearly every sector imaginable. As you would expect, his track record lists many large corporations and brands. Bryan Morel has worked as a leader in his field as the founder of Bryan Morel Publications, a top tier communications consultancy team.
He has at one point or many times extended singular PA and PR support to the following entities: Chinese Friendship Apartments Naguru, Speke Apartments, Kampala Serena Hotel, Desire Luzinda, Diva Awards Afrika, Sheilah Gashumba, Uganda Tourism Board, Iconic UG, Cayenne Restaurant, GrandPa Records, Martinellis East Africa, Dufla Dilingon, Miss Elite World, Nick Nola, Ugaserve Limited, Jackie Chandiru, Qute Kaye, Hellen Lukoma, Yokuku Chicken, Genesis Red Fashion Week, Iryn Namubiru (fan), Stella Atal, Angella Katatumba, Judith Heard, Nick Nola, Young Lean and Myco Chris.
Bryan Morel is an eclectic statement that traverses such a broad range of responsibility, an apt intersection of brand and business, perfectly based on creativity, team work, persuasion, and archetypal multi-tasks.
Regarded for his millennial marketing tactics and tried-true PR relationships, Bryan Morel is a storyteller, strategist, intellectual, communicator, techie, visionary, pop-culture fanatic, marketer and multitask-er in antithesis of one trick pony. In fact, he personally edits blurbs, books, national broadcast segments, commercial script, press reel designs, journal pitches, sesh brainstorm and media cordination.
All this skill set is undoubtedly the reason Bryan Morel makes an excellent fit for new business partners while maintaining old ones.
It's remarkable for anyone to reach the top of their field, but to step into an entirely different context and dominate, that's respect with a capital "R."
On June 22nd 2019, a Twitter thread did almost as many rounds as model Naomi Campbell's cellphone attack and TV star Kim Kardashian West's career arc highlighting the absurd difficulty of working as a celebrity assistant. To Bryan Morel, this wouldn't be his topic as he enjoys learning from the challenges met along. A firm believer in using an online reputation management agency to control his image – his image has never really suffered from negative feedback or PR press either.
Early Life:
Bryan Morel was born on August 04, 1993 in Uganda, to Abel and Jovia Kyarimpa Muhumuza in a family of children that included one brother (Reagan Mugerwa) and three sisters: Ann Muhumuza, Olive Mugerwa, Doreen Arinda Muhumuza and Prim Ahumuza.
He was orphaned barely a year old when his father died in a grisly motor accident, on July 31, 1994. Bryan Morel would spend a chunk of his childhood in Lyantonde Uganda with an uncle, Yowath Mugizi Bishanga, a construction worker and essential worker. It was under Yowath that he started school at the tender age of 4, at Lyakisana Primary School, in Rakai District.
There is one thing Bryan Morel boosts of. It is having overcome the infant illiteracy plague that bedeviled many young kids in his neighborhood. The family eventually moved to Muyenga Kampala, not too long after.
Education Background:
Bryan Morel's education started at Lyakisana Primary School (1999-2006) before he enrolled at St. Gonzaga SS Kijjukizo in Lyantonde from 2007 to 2010. He then joined Sseke SS Masaka, completing his Advanced Level education in 2012.
It was at Sseke SS that he built connections with pen pals (read students) from some of the country's best secondary schools such as St Mary's Kitende SS, Makerere College School, Kisubi High School, Ntare School, GEMS Cambridge International School, Green Hill Academy and Taibah International School.
In 2013, he enrolled at the prestigious Makerere University (MUK), Uganda's top University for a bachelor's degree in Project Planning and Management. This, he did while juggling class and work, a perfect imbalance that saw him not complete his course by the turn of 2015.
While at University, Bryan Morel would also attend Mass Communications evening lectures whenever he wasn't occupied.
He learnt so much in communication as a sub-unit of Media and Public Relations. He ended up training and praticing that theory while coordinating press releases and social media campaigns for his later clients for example, entertainers Angella Katatumba, Judith Heard, Jackie Chandiru, Sheilah Gashumba and Desire Luzinda.
Career Beginnings:
Bryan Morel was an outcome of a penchant in a school chap who always had connections to the celebrity artistes and influencers. His direct links later landed him small-time gigs connecting him to schools in Zanzibar Tanzania, Nairobi Kenya, Kigali Rwanda, Masaka, Kampala and Jinja in Uganda, where he often remotely hired underground artistes to perform at the respective school parties.
After completing high school in 2012, Bryan Morel worked at the prestigious Diva Awards Afrika in Kampala as an executive. Diva Awards Afrika was a Rwanda-based franchise that celebrated African feminine minorities in music, acting, sports and general entertainment.
Bryan Morel provided comprehensive administrative and personal support to the Diva Awards Afrika founder Mr. Kaggwa Richard, with a scope of responsibility that included, correspondence, office management, nominee relations, scheduling, awards shipping, and event functions.
It was at school and regional events that he evolved into a more celebrated Arts Coordinator, getting himself visible and recognized in national press by Buzz Teeniez Magazine, City Beat Magazine, Kampala Sun, Daily Monitor, Red Pepper and relevant media.
All these contacts are an answer of how he grasped them, maintained and put them to the best use. Bryan Morel was known for being patient, resilient and accomodative.
In 2015, Bryan Morel was contacted again by Diva Awards Afrika to head the organizing committee of the Awards Launch in Uganda. The ceremony was successfully launched on September 14, 2015 at Club Ambiance in Kampala. Bryan Morel and Diva Awards Afrika rewarded female celebrity artistes Juliana Kanyomozi, Halima Namakula, Roz Marie Atim, and Joanita Kawalya. The event was graced by other acts like songstress Naava Grey, Miss World Uganda CEO Brenda Nanyonjo and Phiona Bizzu (Miss Uganda 2012).
Professional Experience:
From a young age, Bryan Morel's sharp intuition and business sensibilities began attracting the attention of his social media friends and acquaintances.
He may have been young, but Bryan Morel had and still has vivid recollections of Iryn's earliest LP releases such as;
Wait 2001(I-Jay featuring Juliana Kanyomozi & Daudi Kitasimbwa Dawoo),
Ensi Nujeli 2004 featuring Romain Calibre (Cello), Nicolas Talbot (Double Bass), Julien Tekeyan (Drums and Percussion), Julien Groult (Keyboards and Programming) and Manoubia Kefi (Violin).
He became one of Iryn Namubiru's young publicists, doing for her voluntary publicity (as a devoted fan) at school.
Bryan Morel used to email music and Iryn's artworks to his diaspora friends beyond the continent – Kenya, Malawi, Tanzania, Congo Kinshasa, Turkey, United Kingdom and Ghana as early as start of 2006 before the release of 'Nkuweeki' album by Iryn Namubiru, an essemble of songs like Sembera Ndaabe, Jangu Twemenye, Netwenyenya, Simbalala (Ft. Junior Pliers and Bebe Cool), Nkuweeki, Lwaki Onzanyirako (Ft. Bebe Cool), Zinsanze and Njakunoba.
Bryan was already a household name at his university college as he was handy in promoting 'Y'onno' LP an album released by Iryn in 2007. This collection consisted of songs like Nsonyiwa, Wanipa Hamu, Newadeyo, Samwa Samwa (featuring Jose Chameleon), Do You?, Y'onno, No Little Yet (featuring Syliver Kyagulanyi), Surprise, Nikikuona (featuring DJ Mark), Ca Bougé, Osindise Asitamye (featuring Qute Kaye), Wanninza, Leave My Child (featuring Navio), Mbyogere Ntya, Obenange (featuring Sammy Kasule), Baami Baafe, Tugume (featuring Jimmy Katumba) and Baami Bafe Remake.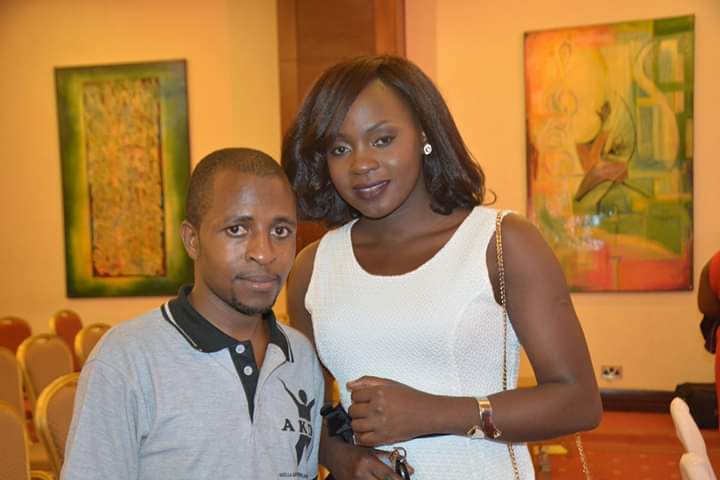 From these collections, it was 'Wait' (R&B/Pop) and 'Ensi' (Electro/Folk) that fanned his adoration for a singer that he grew to later work in the same industry with.
He continued to galvanize Iryn Namubiru's fanbase piggybacking on the clout of Iryn's other loyal fans to attract a bigger following.
At the peak of his involvement, Bryan Morel used to distribute Iryn Namubiru's album copies in Malls, arcades and music centers in both upscale and downtown of Kampala and its surbubs.
He had built the kind of similar fanbase that shared adulation for similar music luminaries such as Angèlique Kidjo (Benin), Juliana Kanyomozi (Uganda), PJ Powers (South Africa) and Lady Jay Dee (Tanzania) and Nathalie Makoma (D.R.C/Netherlands).
Bryan had started getting analytical and involved with celebrities during his stint with Extra Level Entertainment C.E.O Thadeus Mubiru, then singer Iryn Namubiru's manager in 2009 when Bryan Morel was still in secondary school.
It was at that time Iryn released another crooner album titled 'Boona Obasinga' in mid 2009.
'Boona Obasinga' album had songs Ninakupenda, Muyaye (featuring Rachel K), Lwaki?, Balibaseka, Omukwano Gwaffe, Okuswala (featuring Lutamiles), Boona Obasinga, Dance Floor (featuring Ragga Dee), Kingambe, Nina Omwana, Boona Obasinga Remake (Moz B), Nsambu, Bwakiseera and Bandeke.
It was from attained promotion skills and job experience that he successfully applied himself to the rigors of the world's competitive environment.
In the years that came after, Bryan Morel best known by his colleagues as a young music publicist continued to double down, building himself into Bryan Morel Publications – a titan unprecedented in the entertainment publicity business.
Bryan Morel had an unflagging belief which made an easy catalyst towards social progress, new friends and clients writ large, namely divas Jackie Chandiru, Judith Heard and Angella Katatumba.
On their initial meeting in 2013 with Blu*3 artiste Jackie Chandiru, She mentioned that she had seen Bryan Morel 's earlier promotions with Iryn Namubiru, a fellow female artiste on social media. This eased the young age-induced trepidations he had on his mind back. All was set aside as the only questions posed to Bryan Morel were "Did you bring the contract?" and "Where are we celebrating?"
On 08 March 2014, Iryn Namubiru a renowned Ugandan vocalist, assigned Bryan Morel to represent her management at the Airtel Uganda Women's Day concert featuring Nyanda Thorbourne of Brick N Lace at Garden City Roof Top Kampala.
The event was organized by Talent Africa in collaboration with Reach A Hand Foundation. It was a thrilling time for Bryan Morel one of Iryn's biggest fans and publicists.
This representation came at the time when the public demanded to see Iryn Namubiru on stage after a year of her constant personal travels around Europe, Asia and across Africa.
Bryan Morel organized (May 2014) Jackie Chandiru's Wotuuse music video premiere at Club Ambiance in Bukesa Kampala in partnership with NBS and Tusker Lite. In attendance was Jackie's family and Peter Naawe (wrote the song), Director 1488 (shot and directed the video) and revellers who happily danced to the live performance of her songs Ikumabo, Irringwa, Gold Digger, Wotuuse and Omukwano.
A week later Jackie was booked by Radio Simba promoter Namubiru Christine through Bryan Morel to perform at Ekitudda Baba FM (in Jinja), an annual music rural festival that unites revellers in Eastern Uganda on July, 03rd 2014 at Bugembe Stadium in Jinja Town.
In 2015, Bryan Morel was officially appointed and announced Jackie Chandiru's Personal Aide and Executive assistant.
Whilst serving Miss Jackie Chandiru (Post Blu*3 / Blu 3) as her Personal Assistant, this job required Bryan Morel to always distribute her music releases directly to music DJs, radio directors locally and internationally. He was also in charge of shortlisting, booking interviews and responding to media mails, organizing choreography rehearsals, hospital reviews, meetings, studio time, welfare, communication with top management and screening phone calls.
In 2015, Hellen Lukoma hired Bryan Morel for her second edition of Genesis Fashion Night held at Cayenne Restaurant and Lounge in Kampala Uganda. Bryan Morel became the Chief Guest Whip of the event – in charge of coordinating celebrity guests, journalists and designers Anitah Beryl, Thirty and K Rafael at this annual show well organized by House Of Lukoma.
Basing on the floor plan presented to Hellen by Bryan Morel, Hellen Lukoma recalled him in 2016 for a working partnership – same job. It was beyond a peak in the entertainment industry that Bryan Morel was among the brains that made Hellen Lukoma's show a success hence the reunion.
Hellen is now happily married with two babies. She is also a recording artiste based in Kampala Uganda.
In September, 2015 Angella Katatumba appointed Bryan Morel as her Personal Assistant and Promotions Manager for Angella Katatumba
Bryan can not forget in 2016 with the beautiful Angella Katatumba, the office of the UN Secretary General Ban-Ki Moon emailed them inviting Angella to attend and perform at the first ever Humanitarian Summit in Istanbul Turkey. The updates of the summit were well covered in both local, regional and international media. This came after they had made a donation to Mulago National Referral Hospital months before the invitation.
The donation was a phototherapy machine and syringe pump which up to now saves over 60 premature babies a week.
The Phototherapy machine works by sending Ultraviolet (blue) light onto a special cottage where the babies are put to help heal the decolourized skin of babies.
On 29th May 2016, Bryan couldn't hide the good news when he emailed his press data base of CEO Global Awards nod as new developments for his client Angella Katatumba.
Ms. Angela Bageine the CEO Global Brand Representative in the Great Lakes Region recognized only two talents Katatumba and Eddy Kenzo for their exceptional and meaningful contribution made in the creative industry.
Bryan Morel added that All finalists would be recognized with a mini symposium in Johannesburg South Africa in July 2016. This was followed by a road show where winners in countries Mauritius, Kenya, Uganda, Egypt, Ghana, Zambia and Namibia got announced.
CEO Global Executive had organized another Symposium on 04th to 05th October, 2016 where business Leaders from across the African continent joined together to network and unpack topics about promotion of cross border trade and networking.
On July 01st 2016, Bryan Morel efforts were also rendered towards the Angella Katatumba maiden Mulago Yaffe successful music concert at Kampala Serena Hotel. The proceeds were donated to the Uganda Cancer Institute, where Angella Katatumba is the Face. The night hosted Ambassadors, consuls and other distinguished guests including Uganda Bikers, Mulago National Refferal Hospital administrators, Rajiv Ruparelia, H.E Mollo S. Lekoa, musicians Iryn Namubiru, Maurice Kirya and Kenneth Mugabi.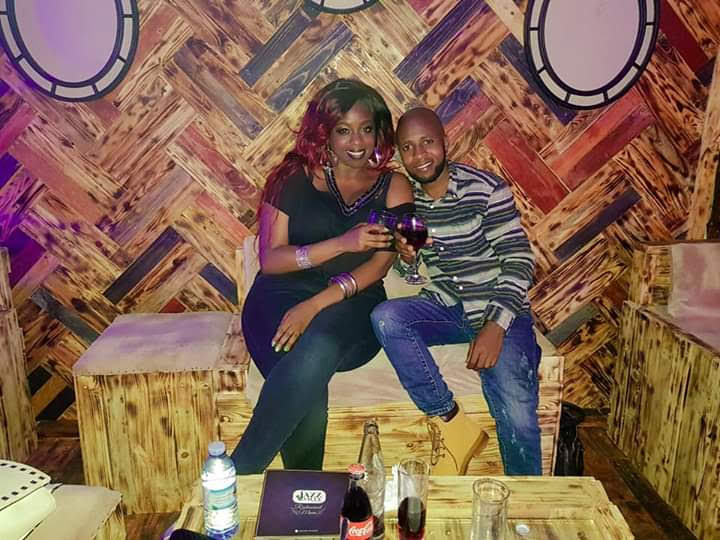 On 08th August, 2016 Angella Katatumba officially promoted Bryan Morel to her Operations manager of her brand and NGO, Angella Katatumba Development Foundation (AKDF) in a bold statement made on her verified Facebook page, Development Foundation (A.K.D.F).
"Bryan has been working with me for a year now as my Public Relations/Personal Assistant, but he has proven to be so much more. We have seen a lot together and because of his hard work, He has now officially been promoted to my Operations Manager. So if you need me for anything, kindly contact my Manager Bryan Morel Muhumuza"
Bryan had worked with Angella for over a year and had been the one making calls to different media houses anytime Angella has or was involved in anything news worthy and it's perhaps for this hard work and agility that the artiste decided to offer him a new role that he started on with immediate effect.
On 30th September 2016, Bryan Morel together with his hot-cake singer and philanthropist Angella Katatumba attended, shared their 2016 philanthropy PR success at the African Philanthropy Forum (APF) exclusive breakfast meeting at the Kampala Sheraton Hotel.
The meeting was co-hosted by the Nnabagereka through her Nnabagereka Development Foundation to discuss Growing Philanthropy At Home. Other key speakers were New Vision CEO then Robert Kabushenga, Julian Omalla of Cheers Delight Ltd.
In attendance was Cabinet Minister Hon. Maria Kiwanuka, UN Women Representative Hodan Addou and APF Executive Directors Ndindi Nwuneli and Tsitsi Masiyiwa who all recognised the 'Mulago Yaffe' singer for her music and remarkable social work in the country.
Bryan Morel Publications later made a press release mentioning that Angella would represent his team at the Sub-Sahara Continental Philanthropy Conference in Rabat, Morocco on 17-18 October, 2016.
Not many months later, Bryan Morel also got another nod for Angella to represent Uganda at the 4th annual African Union Humanitarian symposium from 28th November to the 01st December, 2016 at Radission Blu Hotel in Nairobi Kenya Nairobi.
Angella Katatumba was invited by the African Union (AU) convention secretary Mr. Renny Wafula Mike. She wowed delegates with a performance of her song, Forgiveness that summarizes the 1994 Rwanda Genocide.
Doubling as Uganda's supermodel Judith Heard's long time best friend and personal aide, Bryan Morel cemented his dedication towards Judith when he accompanied her on trip to Kigali for Collective Fashion Week – just in case she needed a change of wardrobe before the photographers descended. The event went on well as all updates were communicated by Bryan Morel through email and snapchat.
It's safe to say Judith Heard trusts Bryan Morel with her life as he has also worked with multiple members of her family over the years.
On 09th September, 2017 at 14:00 PM Bryan Morel announced Angella's first ever music performance in Austria Europe headlining 'African Gala' at Längenfeldgasse 13-15 Street 1120, Vienna.
Based on the updates made by Bryan Morel on his Facebook page, Angella's tour was curtain raised by Kenyan national artistes Hottensiah Muchai, DJ 65, DJ Willy Muhozi and the Kichanga Brothers. Revellers partied with €10 in advance and €15 for those that paid at the door to watch Angella's performance in Europe.
During the famous court cases of the adorable Angella Katatumba from Uganda against Chicken Tonight, a snack-restaurant together with their lawyer Julius Turinawe, Allan Katatumba and Rugiirwa Katatumba, Bryan frequently attended courts defending a case file CRB353/18 that was first registered at Kabalagala police station on 01st April 2018 in Uganda.
Julius Turinawe is a top lawyer and practicing Advocate in Uganda, a double member of Turinawe & Kamba Advocates, Uganda Law Society And East African Law Society.
On June 28th, 2019 at Kampala Serena Hotel, the United Kingdom based Ugandan born singer Myco Chris of the Zino Enaku announced Bryan Morel as the leader of his charity concert dubbed 'Give A Hand' Charity Concert. This was a dream come true to the fast rising publicist Bryan Morel.
It had been Bryan Morel's absolute desire over the years to give back and where possible selflessly render a helping hand to the less fortunate. On that day, they launched KAINOS FOUNDATION a charitable organisation. Myco hadn't performed live in concert since the year 2016.
This boy-band only concert, of its first edition was held on 2nd September 2019 at Kampala Serena Hotel featuring other Uganda's top musicians Naava Grey, Hum Kay, Bebe Cool, Pastor Wilson Bugembe, Benon Mugumbya, Chizzo Lubega, Papa Cidy, Justine Nabbosa and Levixone. This was an exemplary effort that gave back to the needy under the KAINOS Foundation.
Bryan Morel Publications, a whiz at planning events and parties, was part of the PR team that organised the epic and top-notch All-white INVICTUS album launch party on Friday 27th November 2020 at Pearl Of Africa Hotel.
The album consisted of 12 tracks including; You Know Why (feat. Skales), Easy, Tabu, Oweso, For The Love, Meant For Me, One Minute, Finish Up, Counting On You, Good Good, Somebody's Daughter, and Bus Duniya. Instrumentalists Myko Ouma, Joseph Sax (saxophonist) and Sam Mukuki added the extra guitar strings on most of the album tracks.
Sheilah Carol Gashumba, one of the most East Africa's unmatched digital influencers and TV presenters on several occasions has boosted of finding the best Personal Assistant and creative acumen in Bryan Morel and his mother agency – Bryan Morel Publications.
On 04th August, 2020 Sheilah took to her 97,000 plus snapchat feed and posted,
"Happy birthday to my PA!!! Always one call away from making things happen!! The only person who can take away any one's work stress away and not complain. Never seen someone who is always ready to get up and work… @bryann_morel"
Bryan Morel's other support to Sheilah Gashumba includes extensive diary management, organising all domestic and international travel, communication, liaison with the top management team and all personal errands.
On June 27th 2020 appeared as a guest on NBS TV Weekend sit down show. Sheilah confirmed Bryan's position as her Personal Assistant in charge of shortlisting and scheduling meetings with PR management, proposal writing and pitching. This was in response to a question about misquotes and media reporting unreseaeched news. This discussion ended up into cyberbullying – a topic also sparked off international attention in Uganda and other parts of the world, especially Phillipines whose chart levels remained prevalent.
Companies in the current competitive business environment tend to contact Bryan Morel Publications in order to hire Sheilah who endorses different products and services for them to gain sustainable customers in the market across the world.
Bryan Morel is the brain behind bridging the commercial deal between Sheilah and Tecno Mobile in the promotion of their market phone series, Tecno 12.
Owing to her massive reach elaborated in the numbers, Sheilah and Bryan used her power to increase this handset's exposure and boosted its awareness. Usually when Sheila recommends or endorses a brand, the followers are likely, or rather highly take notice.
In addition, coming from her, like any other influencer or ambassador of her caliber, such recommendations are often considered authentic.
Currently Sheilah is part of the new Pan-African lifestyle TV show dubbed "HOUSE OF CHEFS" on Honey TV in Capetown South Africa that is showing on Multichoice's DSTV Channel 173 featuring Havard University's viral case-study chef Siba Mtongana.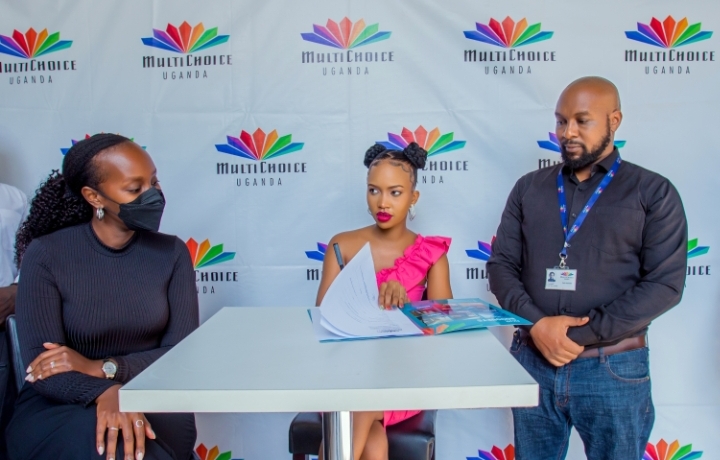 Sheilah garnered milestone and still holds record as the youngest journalist to ever cover the Commonwealth Heads Of Government Meeting (CHOGM) in 2007 which was presided over by the Queen of England, in Kampala, Uganda.
For more than a decade, Bryan Morel has not only been an executive Assistant to the various icons but also worked as a leader in his field as the Founder of Bryan Morel Publications, a top communications consultancy team. The Publication works with to many businesses looking to gain oversight through global operations outside their comfort zones.
The appearance of Pop Star Jackie Chandiru, at the May 2020 Radio Show Turn Up with DJ Flash in Nairobi Kenya, clad in a dope body-hugging outfit appeared to make rounds after Bryan Morel Publications business number +256779026105 shared a picture of the moment on WhatsApp Status update in cheer of their long time client and sister Jackie Chandiru.
Bryan Morel Publications runs and operates on values of openness and delivery beyond the continent. Bryan has always framed the Publications as one that will always stand by its firm quality reputation and first hand visibilty in creative arts and PR market space.
Bryan understands how and why secrecy and confidentitalty of her client's plans must prevail.
Even when Angella Katatumba got placed with Black Market Records USA that collaborated to manage her music, Bryan Morel mantained his personal relationship with Angella and her family as they were invited and attended the Martinellis All White party in 2020 organized by Bryan Morel and Sheilah Gashumba.
This is considered rare professionalism.
On June 07th 2021, Desire took to her 519,000 plus Facebook following and praised Bryan Morel's agency for organising her NGO launch.
"I would like to thank my team especially my PA #BryanMorel BRYAN MOREL PUBLICATIONS for putting this all together, bearing the pressure and stress organizing an event comes with and managing my emotions each time I lost it. He is irreplaceable, unbeatable, incomparable etc."
Personality, Character and Lifestyle:
Bryan Morel is naturally influential and possesses phenomenal intellect, heroic courage, perseverance and a decisive mood which makes his life story readers to think twice and renew their perspective towards life. He speaks English and other indeginous languages.
He of impressiveness, friendliness, and enthusiasm, Bryan lives a humble modest life. Over the Covid-19 lockdown times, he used to make local and exotic cocktails on his Instagram stories. Customer care is his forte. He would offer his family members his favorite mango juice. He also likes blending different fruit juice and milk shakes.
This aesthetics or Bryan's life and career rotates around his humbleness. Growing up under a single mother, life taught him to thrive on hard-work and humility characters. Bryan has a rare knack for learning from new environments and be different which keeps him flexible to engage in diverse activity.
Outside of work, Bryan Morel enjoys doing community volunteer work, traveling with his family and friends. He finds peace at the beach, music and theatrical productions. His family serve dinner to the neighborhood every Thanksgiving as part of his self-philanthropy.
Bryan Morel's lifestyle is enigma and evokes different moods. An analysis of career is represented by being steady, supportive, sincere, inclusive, loyal, patient, lively and social. He tends to be fast-paced and people-focused.
His strong musical ear and choice of talents (being the only sturdy thing) provided a beacon of hope as his family was shaken when he lost his father Abel Muhumuza to a road contingency back in 1995. He is proud that his childhood tales didn't stop him as he has become a big pop star representatives in the Great Lakes community.
Bryan Morel's character is rendered as much a spiritual force as entertaining – resilient with inventive, vigorous humour in his regal way. His character becomes lofty and aspirational but not entirely knowable. That approach is rare, and therefore infinitely interesting.
With a great writing in his hand, Bryan Morel is a literature maven. He likes imagining and noting down essays and song reviews that he edits in his own rhetoric, style and literature before pitching them to companies, during his PR researches and boardroom meetings.
He is good writer and media savant who walks into a conference room requiring minutes, gets pen and notepad… magic ensues!
This literate side is the sole reason for choice of the word 'PUBLICATIONS' over other taglines. "I wanted Bryan Morel the name to be recurred to another generation and that gotta be in writen amph" he once elaborated.
The summation of Bryan Morel's difficult times came in 2018 when Daily Monitor a Ugandan top newspaper blog reported how Bryan Morel had turned to vending second hand shoes; after scribes spotted him selling wholesale trade of sneakers that the youth of the time called Feet Bit shoes.
Bryan's never retreats from negative situations, but only stays in them to make peace.
Bryan's career demonstrates the sheer inspiration (of all rare technics used on brand development and trendy approaches) to others who look up to Bryan Morel Publications, a label he launched recently. He also custodians' top female clients for example Sheilah Gashumba, a conviction to lifestyle, class and controversies including in 2019 when Sheilah launched minimum wage campaign on Facebook amidst questions of unemployment and salary inequalities. The level of resiliency tackling this topic yielded fruits after President Yoweri Kaguta Museveni twitted thanking Sheilah and team for taking interest in national matters. Sheilah also worked as a presenter at NTV Uganda, a Ugandan popular TV broadcasting channel.
When Bryan began working regularly with Coca-cola Coke Studio Africa winner Jackie Chandiru as Personal Aide, he made edgy successful deals of his time while remaining a top A&R champion amidst harsh complaints from his family. Their worry was Bryan Morel to risk between school over his boss' errands or vice versa.
Bryan is the king of anything; it's reinventing himself and many careers regardless of circumstances but opportunity. Bryan Morel has proven, time and time again, that even if he's down, he's never out.
According to Everywiki.com, the rigor of any presentation about Bryan Morel's journey and social status is the extension of many incidents and how he managed them through.
He has been maintaining a rigid poise in the face of horrific circumstances, which is an impressive fortitude.
He chooses to uphold the illusion of security and make decisions accordingly, OR chooses to be open to diving into the unknown and trusting that there's nothing to fear in that.
Being effective in difficult circumstances and setbacks is what enacts change and propels Bryan Morel forward.
TV and Hobbies:
Bryan likes watching E!, M-Net Africa, HD One on DSTV, BBC Focus On Africa and Father Hood.
He practices meditation, travels and loves his family more than the world.
Usually Bryan takes mental breaks, makes a painting or listens to songs he likes.
When Bryan Morel can, he helps somebody out, it makes him feel better. He hangs out with animals, personal favourites being dogs, horses and foxes. Since he can't have a fox at home, he watches Russian Fox whisperers on Youtube instead.
When Bryan Morel isn't deep in spreadsheets, you might find him exploring nature. Yes!
Bryan Morel Publications Overview:
In 2013, Bryan Morel took his first steps to build a network of in-country affiliates and partners. He provided communication to his Ugandan clients underpinned by local insights, media and stakeholders with intergrated delivery out of Uganda.
In the first place, he was working on contractual plans for individuals as Muhumuza Brian till a rebrand into Bryan Morel Publications (B.M.P).
In 2014, Bryan Morel opened a Facebook page about Bryan Morel Publications, which provided and insight to public relations professionals across a variety of platforms, including websites, e-newsletters, events, printed reports, research and consulting assignments, and making sure his clients got inducted, nominated and won honorary awards at Uganda Music Awards, CEO Global Awards, Uganda Entertainment Awards, Abryanz Style and Fashion Awards (ASFAs), Starqt Awards South Africa. The famous Celebrity Assistant's group started by covering the public relations business in Uganda and its neigboring countries.
The Publication is among the anticipated and already leading independent creative PR agencies in East Africa with a major contribution to the development of the PR proffesion around a sphere. They later considered to register with the Uganda Registration Services Bureau (URSB) in 2020/2021.
Bryan Morel Publications is reflected by continued growth despite wavering economy in the present society they serve but continues being powered by a vibrant staff culture and ability to build a long lasting, profitable relationships beyond Uganda, Kenya, Cairo Egypt, Yaoundé, Austria, Copenhagen, Oslo Norway and South Africa providing resources to cohesively tell the company story and campaigns in diverse markets
The firm employs a large number of youth across its wholly supported franchises in their pioneer Ugandan clients Judith Heard, Desire Luzinda, Angella Katatumba and Jackie Chandiru.
Under the leadership of Bryan Morel, the Publication company has built a repertoire for client quality, particularly in the elite entertainment affairs.
In addition, Bryan Morel Publications have continued to expand their offering by adding Mr. Danniel Opuch as head of Digital and Mass Media, who had been serving as a long time innovator and indigenous IT support to the Executive Director Bryan Morel for many years.
Througout their relationship with International agency networks all around the world, B.M.P approaches assignments with insight-driven strategies, thought, branding, video production, social media management, guerilla efforts, and advertising. Yes, they land tons of press, regularly book broadcast, and generate massive media buzz for their clients-it's passion-but they also overachievers, which means they can't stop! Whether they're working with a professional Video Production Company or focusing on social media – marketing is key!
In all that they do, they seek to be strategic, measurable and accountable.
The firm boasts a balanced portfolio across corporate and consumer practices, with impressive sector expertise in technology and an in-house creative studio that includes designers, writers, strategic planners and digital talent, and provides a suite of services including native advertising and website design, video production and full-scale brand development. In the consulting arena, meanwhile, there is a an advisory team that provides high-level crisis and issues management expertise, broad stakeholder engagement capabilities, corporate social responsibility, growing employee engagement and investor relations offers.
Resilency, Big Vision and Objectives:
Bryan always seeks to acquire a challenging position, where he can utilize educational background, professional experiences, strong organizational, analytical and problem-solving skills to gain further experience and enhance the any contracting client's productivity and reputation.
Bryan Morel gained influence through the force of minding his clientele's personality, character, reputation, management and overcoming worst parts of his life with a deadpan, self-aware wit.
Great leaders like Bryan Morel have overcome hardship, built great teams and innovated radical solutions to challenging situations.
Influence and Role Models:
A few great and young leaders like Bryan Morel throughout their track history share unparalleled regional influence over their generations alongside characterised by innovative ideas steming from people they look up to.
There's a revolution in the media landscape and corporate PR discipline from the Influence of individuals like Bryan Morel. These developments ask for a radically new, more dynamic PR approach. To bridge this, Bryan Morel Publications developed and operates on a 3 M-Methodology: Message, Moments & Means.
At Bryan Morel Publications, they dedicate decade-fulls of industry experience (working with diverse brands around the globe) and all the tricks of the trade to create simple, affordable and effective packages that take brands to the next level based on consumer trust, brand awareness, maximum reach, and ultimate sales. If you're not sure on how to build a brand using primary and secondary packaging, consulting a professional could be a smart option.
During an interview with New Vision, Bryan had to say this about Influential faces and Role Models throughout his lifetime and what he does;
"My first role model is my Uncle Yowath Mugizi Bishanga and my mom Queen Jovia Kyarimpa. I also look up to my best friends Okiria Timothy, Edwin Masheta, Sifuna Charles and Mulugga Richard Mukasa. They are my pillars. Every living person needs such exemplary buddies like the ones I have, throughout.
….throughout my career, i put my inspiration to Andrew Mwenda of The Independent, a current affairs newsmagazine. Andrew is educated. His editorial and support towards the media is unmatched! Mwenda is a recognised African voice in the global debate on the failures of foreign aid to Africa and the need for investment and trade as drivers of growth.
I also feel proud for Miss Sarah Kagingo of Soft Power Communications.
She served as the Special Presidential Assistant to H.E Yoweri Kaguta Museveni and now she runs her own Communications house.
I can not rule out Rt. Hon. Tom Butime, a retired journalist, intelligent politician, classical Record Producer and Fenon Records CEO, Steve Jean Sserunkuma from Kampala Uganda. He humbles me everytime i meet or work with him."
Not forgeting Thadeus Mubiru of Extra Level Entertainment, Swiss Beats, Ann Morel from the United Kingdom, Walter Wally Williams the Personal Assistant to Oscar award-winning Songstress Jennifer Hudson and Beyonce's publicist Yvette Noel-Schure for being major icons in Bryan Morel's career.
Favourite Quote(s):
"If you enter this world knowing you are loved and you leave this world knowing the same, then everything that happens in between can be dealt with. A professor may degrade you, but you will not feel degraded, a boss may crush you, but you will not be crushed, a corporate gladiator might vanquish you, but you will still triumph. How could any of them truly prevail in pulling you down? For you know that you are an object worthy of love. The rest is just packaging."
This quote was taken from a speech Michael Jackson delivered at Oxford University in 2001. This speech was for the Heal The Kids initiative, a founded extension of his charity – the Heal The World Foundation.
Charity, community and social work:
Bryan Morel and his team have been lending their time to worthwhile charities including Angella Katatumba Development Foundation (AKDF), Desire Luzinda Foundation International (DLFI), Judith Heard Foundation, Day One Global and Kainos Foundation through provision of professional and personal support on an absolute humanitarian basis. Recipients of such support include Uplift Children's Center Lungujja, Mulago National Referal Hospital and Uganda Cancer Institute.
Becoming A Role Model to Fellow Youth:
Bryan Morel's background, professional trajectory, entrepreneural spirit and distinguished achievements make him an ideal role model to address students who are longing to make their mark in the world.
During one of his college classes at Makerere University in Uganda, Bryan had to say this, "In near future a mere mention of my and your name can make, change one's career, boost their personality and market glory over a long time. Be compassionate. It is a necessity in human race."
Bryan Morel has represented top brands, done humanitarian projects and created value for others. All this is considered a rare assumed responsibility.
Not long a go, in a newspaper pullout, Bryan went ahead to instill confidence in the youth as he preached hard work, prayer and research.
"I urgue the youth who look up to me to stay in school and finish. Endover to capitalise on the good in everything, could it be a challenge. Behind every sucess story there are hurdles and not-smooth path. It is alright. The focal point should always be on the prize. Anyone can win irrespective of their background, the type of job and current status. None of that detemines ones fate. Merit, effort and responsibility does! You can make it anywhere at any time. Don't lose hope. Work hard and use every chance that comes your way, wisely. Forget the excitement that comes with the world. Use your phones and intenet to explore what's happening out in the world and learn new ideas. The real deal is always ahead. Ambition beats genius 99% of the time.
Achievements and Recognition:
Amongst the slew of international recognition moments lobbied for his clients, Bryan's merit and efforts have gone glorified. His agency's tailored and effected campaigns have been recognized on numerous occasions, paying tribute to his tags "Mr. Fixer", "Artful Marketer" and "Rescue Team" bequeathed to him.
On 08th October 2020, Bryan Morel was honored with a Honorary Certification of Merit in Digital Security Skills after attending two weeks' training programme organised by the MENTORS' NETWORK in association with the DW Akademie, NOT YOUR BODY and German Cooperation (Deutsche Zusammenarbeit) in Kampala Uganda.
Bryan Morel cherishes that he presently trades under his own registered Company Bryan Morel Publications, a horizon of independence and dream come true. Several other events have unfolded successfully automatically highlighting his own life and Bryan Morel Publications as a whole, to do better and bigger.
Bryan Morel has continously visited different educational institutions, including YMCA Wandegeya, Aptec Institute and Victoria University, an intriguing thought of whether he visited as a guest tutor to mentor aspiring entrepreneurial and marketing students on pertinent trends and approaches in the industry.
Bryan Morel has also been featured as a PR consultant and personality on several hit television networks, including Uganda Broadcasting Corporation (UBC).
Given his extensive experience as both philanthropist and Publicist,
Bryan Morel Publications has been recognized by many other top tier philanthropy movements amongst the East African Data Strategy and Capacity Building (EADSCB) workshop held on December 5th 2016 at Sheraton Hotel in Kampala, Uganda.
Bryan Morel attended two of their county executive meetings, including another Data Capacity Building Philanthropy Network with roots in Ghana Accra.
Having garnered crazy praise from the press and his clients, Bryan Morel got registered and is now accredited under Uganda Musicians Association number (UGA-MA18-0031) a music union which many other Ugandan musicians including Cindy Sanyu, Eddy Kenzo, Jose Chameleone and Juliana Kanyomozi joined for copyright protection.
Bryan has earned himself a competitive but distinctive status amongst his peers for positioning himself as a Marketing target on behalf of business owners, NGOs and corporates, perfectly FIT to those looking to maximize their potential and garner a milestone in business.
Future Prospects:
Morel's first dream is to retire early into Bryan Morel Foundation where his team will continue to make the world a better place to live in by pairing philanthropy with youth entrepreneurship.
Bryan Morel dreams of, at one time being inducted in International Communications Consultancy Othanisation (ICCO) Hall Of Fame and Global Norble Prize.
He has maintained to pass a profound responsibility towards his team – this team to build on what Bryan Morel has accomplished, yearning for more and guarantying anyone who works with his company benefits from his legacy.
Bryan Morel wants his bequest to carry on through countless workshops, mentoring multicultural talents while providing the industry with a brilliant future. Bryan's mission is still to change the world, develop potentials professionally resulting into significantly higher customer satisfaction and retention.
Another plan in pipeline is Bryan Morel Academics, a school to educate and graduate professional publicists, entertainmentbagents, Executive Assistants, content writers, PR managers and publishers running on both traditional and modern syllabus.
This is Bryan Morel's commitment towards high quality academics enrichment program that helps students too, to fully develop their God-given talents.
Here's a summary of Bryan Morel Muhumuza's journey: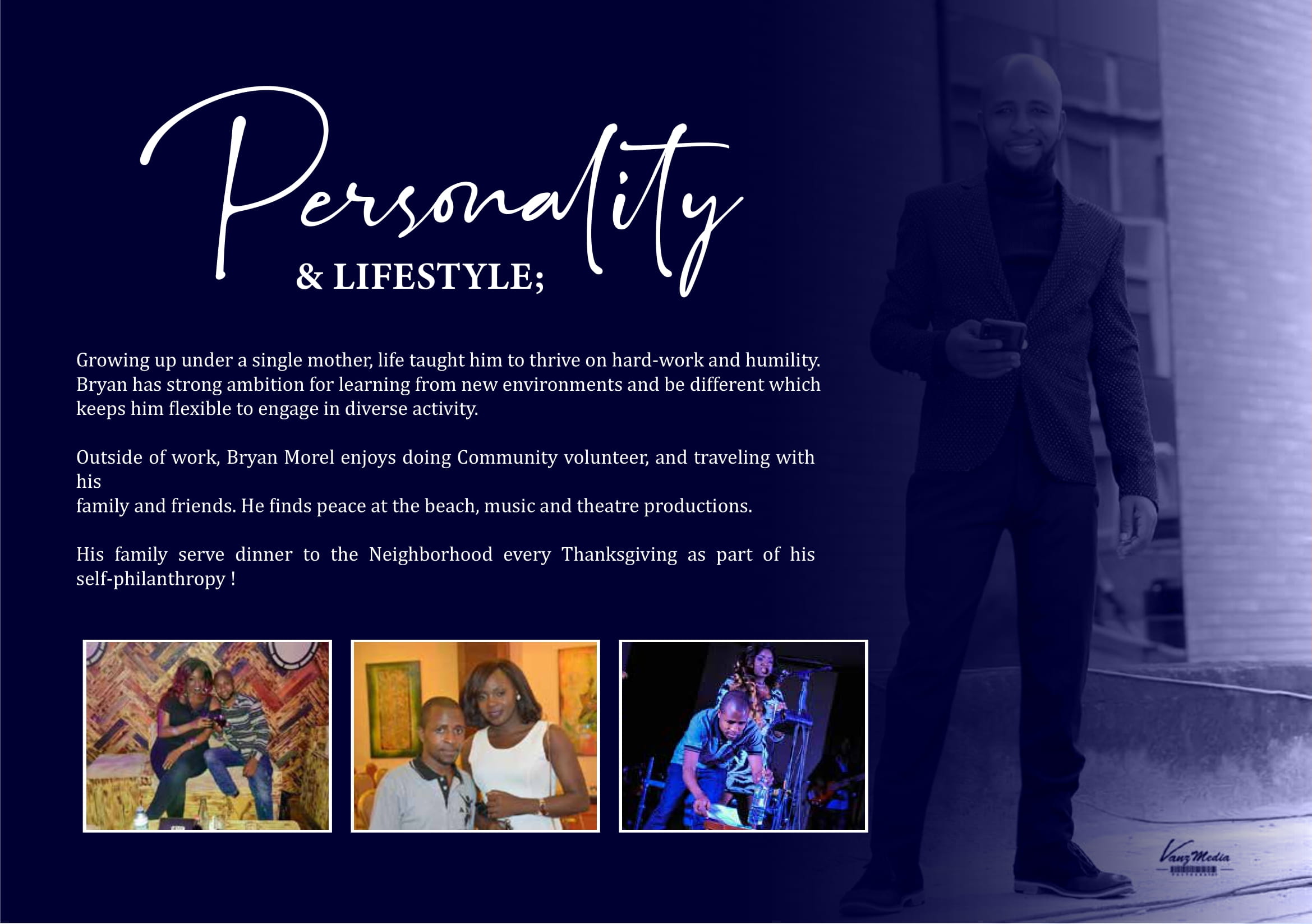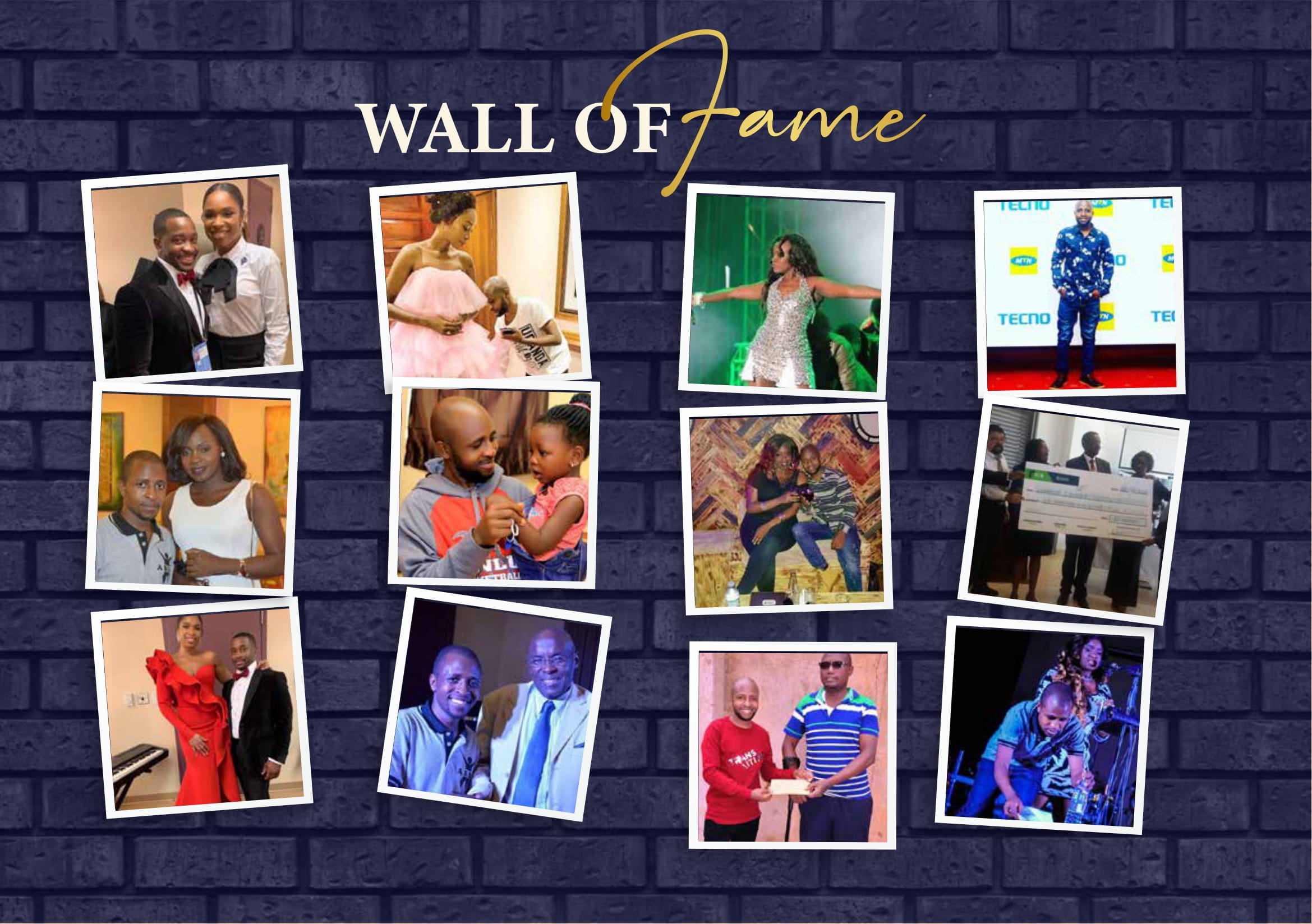 Comments
comments