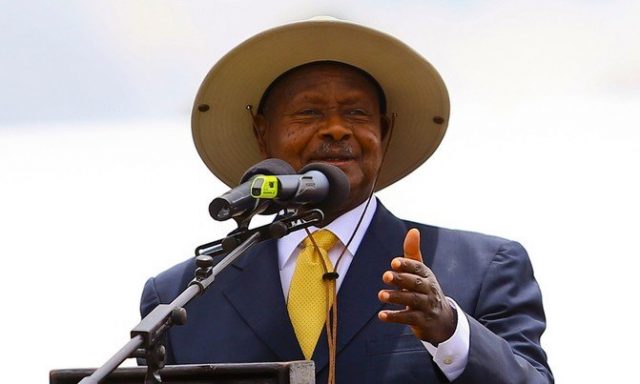 President Yoweri Museveni is set to address the nation for the second time in a space of one month and barely a month since he lifted lockdown and allowed people to get back to business.
This was revealed on Thursday morning by Senior Presidential Secretary Lindah Nabusayi Wamboka in a post over her social media.
According to Nabusayi, the address which is slated for Saturday August 14th, 2021 will focus on the security situation in the country and will be aired on all TV and Radio stations around the country.
"Kaguta Museveni will address the nation to give a Security Situation brief to the country on Saturday August 14, 2021 at 8pm. The address will be live on all Televisions and Radio Stations. Tune in and stay safe," she wrote on her twitter timeline.
Museveni's address comes in the midst of an ongoing disarmament of armed warrioirs in Northern Uganda, back to back battles between UPDF and armed insurgents in West Nile region, Mailo Land crisis, continued curfew among others.
His address also comes at a time following the arrest of his known critic Fred Lumbuye who was arrested in Turkey where he had been hiding.
Police says they have 15 files already prepared against Lumbuye when he is finally repatriated to Uganda.
Museveni is expected to also comment on the incident which has been driving headlines in the recent past.
Comments
comments