Preparations are in high gear for Zoe fellowship's annual Honour ceremony of celebrated Ugandan Prophet Elvis Mbonye.
The ceremony which started on September 1st 2017 is organized to celebrate and recognize the impact the Prophet has had on people's lives internationally and his record of accurately fulfilled prophecies.
Although it was met with controversy at the beginning, the ceremony has over the past four years sparked a practice of honouring and celebrating men of God done in more and more congregations and a spillover from the religious circles into the political sector, the music industry, the sports sector among others.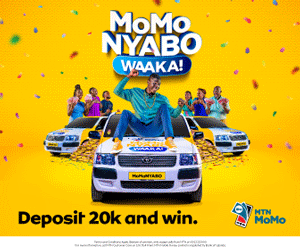 Previously, the event was being held physically and attracting tens of thousands of congregants who gathered to tap a blessing and also share the anointing of God that surrounds Prophet Mbonye but due to the ranging Covid19 pandemic and the government's closure of places of worship, the event will be held virtually this year.
According to official sources from within Zoe fellowship, the Honor ceremony will be broadcast live on Prophet Elvis Mbonye's Facebook page and his website starting at 6:30PM on Wednesday September 1st.
As has been the norm, the celebration will attract some entertainers from the gospel industry and a surprise act who hasn't been disclosed yet.
Prophet Elvis Mbonye prophesied the dreadful 2010 Kyadondo bombings by Al Shabab, the 2012 UPDF Chopper crashes, former Minister of Health- Stephen Malinga's death, the First Lady's resignation from active politics and more recently; the drama and controversy caused by renown scholar Prof. Sarfaraz K Niazi, events surrounding the arrest and death of renown cleric; Pastor Yiga, the two weeks mandatory quarantine period, the 'wild' fires around the country that included the Makerere Ivory Tower fire among so many other prophecies.
Comments
comments