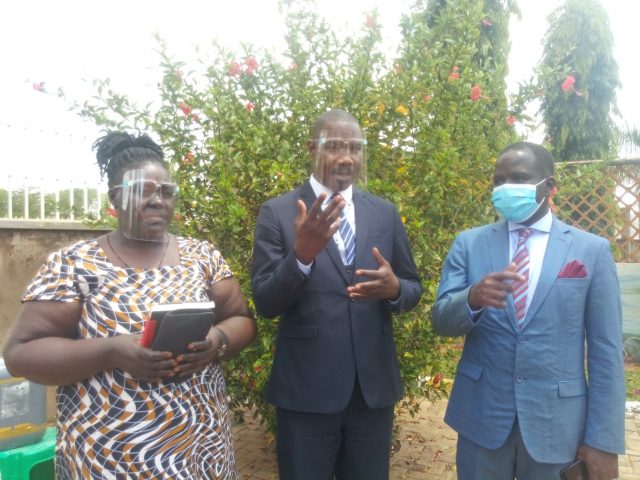 High Court in Soroti has nullified the Election of the Forum for Democratic Change (FDC) party flag bearer Moses Okia Attan as the Member of Parliament for Soroti City East constituency.
Attan's victory was challenged by his rival Herbert Edmund Ariko who came second to Attan in the January 14th general elections.
In his petition, Ariko claimed that there was election malpractice and voter disenfranchisement.
Ariko was being represented by Robert Kirunda while Attan was being represented by Julius Galisonga and Machel Omondi.
In her ruling on the matter, Lady Justice Anne Mugengyi ordered that fresh elections be conducted in Soroti City East.
She revealed that there was no valid election in Soroti City East for a directly elected Member of Parliament.
The Court also relied on evidence that the election was conducted illegally proving that the first respondent (Attan) was not validly elected as a Member of Parliament.
Justice Mugenyi added that; "the declaration of the 1st respondent [Attan] as a directly elected Member of Parliament by the 2nd respondent [Electoral Commission] is annulled and a fresh election to be conducted by the 2nd respondent [Electoral Commission]."
Court further awarded costs to the Petitioner, payable by both respondents.
In the elections, Attan had defeated Ariko with a margin of 419 votes before being sworn in as the area's legislator.
The race had attracted six candidates that included Attan who polled 7,606 votes, Ariko 7,164, Jimmy Ekemu (NRM) 397, Sarah Inachu (Ind) 185, James Herbert Elaju (UPC) 99 and Arnold Emachu (NUP) 86 votes.
This is the first election petition ruling of the nine petitions lodged at Soroti High court.
Comments
comments