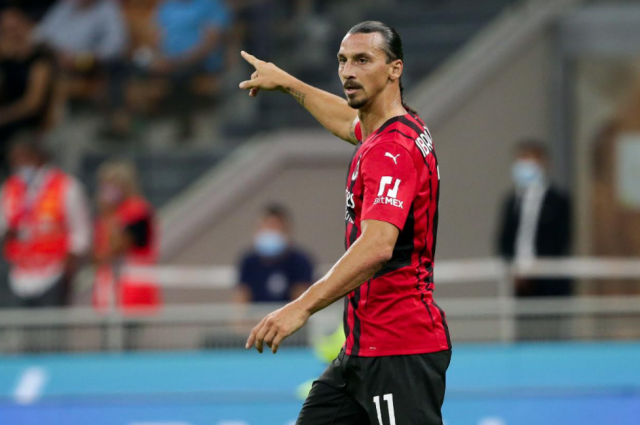 SuperSport viewers on DStv and GOtv can look forward to a classic Serie A rivalry, as Juventus welcome AC Milan to the Allianz Stadium in Turin on the evening of Sunday 19 September 2021.
DStv and GOtv is the only true home of football in Africa, offering a range and depth of action that no other rival can match – it's literally 'Unbeatable Football'! If you're going to spend your money on something, it may as well be on the best football in the world.
This match sees a meeting of two of the league's best and most historically-significant teams – with the added spice of Bianconeri manager Massimiliano Allegri coming up against a former team of his.
With the 'Old Lady' now shorn of the services of Cristiano Ronaldo, Allegri has called for unity from the squad as they look to return Juve to the top of Serie A: "Cristiano spent three years at Juventus, he scored goals, which he is very good at, he's an extraordinary player, but we cannot think about Ronaldo from now on," said the experienced tactician. "I have a fine squad, we simply must realise that we can't just dominate every match. We need to come together and this will help us for the future."
Milan boss Stefano Pioli, meanwhile, believes there is more to come from his team after a promising start to the Serie A campaign.
"The first few games have been good, but not perfect," said Pioli. "As we get players back from injury and international travel, as well as having those who are new fully adapt, things will get better. There are testing challenges ahead for us, but we embrace this and look to continue writing a good chapter in the history of our club."
Key players
Federico Chiesa – With Cristiano Ronaldo having departed Juve, there is no doubt that attacking midfielder Federico Chiesa is now the 'main man' for the Italians giants. The 23-year-old's dribbling, eye for goal and sheer charisma mark him out as a man the Bianconeri will rest their hopes on for the 2021-22 season.
Franck Kessie – Milan's Ivorian midfielder is a powerhouse in the 'engine room', providing defensive ballast when the Rossoneri don't have the ball, as well as aggressive running and passing when they do. If the Elephants star gets a stranglehold on a game, it almost always goes the way of the team in red and black.
Head-to-head stats
In head-to-head stats, Juventus and Milan have met in 235 competitive matches since their first clash back in 1901. The Bianconeri have 92 wins compared to 68 for the Rossoneri, with 75 games drawn.
The teams' two Serie A meetings last season both produced away wins: Juve triumphed 3-1 at the San Siro in January 2021 – with a brace from Federico Chiesa – but Milan claimed revenge with a 3-0 victory at the Allianz Stadium in May 2021, with goals from Brahim Diaz, Ante Rebic and FikayoTomori.
Battles to watch
Massimiliano Allegri v Stefano Pioli – Two ostensibly conservative managers in their tactical approach, both Allegri and Pioli will possibly see this match as one in which it is more important not to lose rather than one which is a must-win.
Matthijs de Ligt v Olivier Giroud – The Dutch defender can rightly be regarded as one of the best centre-backs in Italy, but he'll face a tough test against the wily Giroud, who has started strongly in Milan colours and remains one of the best selfless, back-to-goal strikers in European football.
Weston McKennie v Brahim Diaz – Not so much a head-to-head battle, but rather two attacking midfielders who will provide thrust and creativity for their respective side's offensive play. If either McKennie or Diaz can see a lot of the ball, then goals are sure to flow for their team.
No rival can compete with SuperSport's coverage. Our viewers on DStv and GOtv enjoy an unrivalled selection of football from around the world!
Don't miss the New Football Season on SuperSport on DStv and GOtv. Visit www.dstv.com and www.gotvafrica.com to subscribe or upgrade, and join in on the excitement. And while you're on the move, you can stream matches on the DStv App.
Match broadcast details
All times CAT
Sunday 19 September
20:45: Juventus v AC Milan –LIVEon SuperSport Football and SuperSport GOtv Select 1
Comments
comments