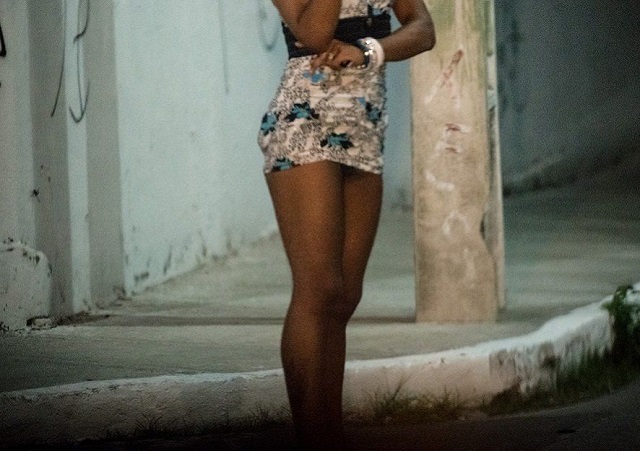 Sex workers are demanding for better jobs amidst the Covid-19 pandemic restrictions.
The sex workers say due to the restricted public gatherings and closed bars, they are struggling to survive.
Tiffany Namirembe has been surviving on sex work for the last five years, after she was thrown out of home when she got pregnant while in school.
In March 2020, when Uganda was first hit by the COVID-19 pandemic, Namirembe lived in her rented bed space in Kisenyi slum where she paid 5,000 Shillings per night.
COVID-19 messed up the 21-year-old's life when all of sudden bars and lodges were closed leaving her without a source of income. This forced her to dump her son at one of her former boyfriend's homes.
Namirembe says that over the last year, she has been providing sex for accommodation in Makindye. She says that she will now abandon the business because it only gives her a bed, not a meal or any other needs.
According to Namirembe, the number of men looking for sex workers has reduced since the lifting of travel restrictions, but instead abuse has become more rampant citing gang-rape.
Before the initial lockdown, she says she had saved for a passport and is now seeking decent employment abroad.
Another sex worker only identified as Shamim says she wants to go back into being a waitress in a restaurant. She only joined sex work because it was lucrative then and helped her acquire money to afford her daily addiction, heroin.
She says that the interruptions caused by COVID-19 made her break the routine because they could no longer access customers and failed to sustain herself on drugs, a reason she opted for rehabilitation upon referral by a friend.
Six months into rehab, 28-year-old Shamim says she needs a sustainable and decent job to enable her live healthy since she has also enrolled on HIV treatment.
Twaib Wamala, a rights activist who heads the Uganda Harm Reduction Network, an entity that rehabilitates and refers for treating people who are addicted to drugs says they heard more stories like Shamim's.
While they had initially thought numbers visiting the facility would reduce due to the pandemic restrictions, they saw more victims including sex workers seeking help on especially abandoning drug use.
They have since referred them to Butabika hospital for enrollment on treatment with methadone, a drug that treatments patients battling addiction.
Macklean Kyomya, the Executive Director at Alliance of Women Advocating for Change (AWAC), an organization that advocates for the rights of key populations say COVID-19 had the biggest toll on sex workers since they were never included in any of the relief programmes including the initial food distribution and later cash transfers.
Those who flouted the Covid-19 guidelines and moved out to look for clients were arrested and had to bribe officers to be released. Kyomya says they reported being asked for sex in exchange for freedom whereas some were gang-raped.
Kyomya says that COVID-19 should have given the government an indicator to include sex workers in social protection programmes because many have testified that they only joined the trade because they had no capital or any other options.
Comments
comments