What's been considered a move a long time coming for FC Barcelona, and one that even online betting platforms that focus on American sporting leagues like the NFL and its Super Bowl odds were predicting, but sadly not in the most prosperous of times for the team, is finally coming to fruition. Xavi Hernandez, former Barcelona midfield legend and one of the team's most laureate and respected players in history is coming back to take over the head coaching job, left vacant after former coach Ronald Koeman was handed his walking papers.
Hernandez, who until recently was the head coach for Qatari side Al Sadd, has finally stepped up to the challenge of taking over the managerial seat of his beloved FC Barcelona.
While for long it was speculated that this move would happen, many experts believed that it would take more time for it to finally come into play. But given Barcelona's shaky season, that has seen them be a sea of inconsistency both in their domestic La Liga tournament as well as the UEFA Champions League tournament, desperate times called for desperate measures and Xavi's time to take over was pushed to the front of the line.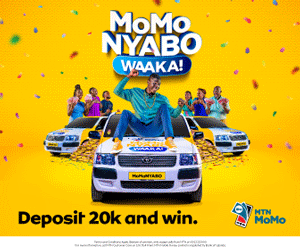 But what will Xavi's arrival mean for a struggling Barcelona team in dire needs of looking for their identity back? Will new players arrive? How will the team play? Let's break it all down now.
Xavi Is Exactly What This Team Needed
If you've been watching European football for the past 20 or so years then you will certainly recall that time being one where some of the absolute best midfield talents in the world graced the pitch. Players like Andrea Pirlo, Steven Gerrard, Frank Lampard, Guti, Daniele De Rossi, and Sergio Busquets all became football legends thanks to their midfield prowesses, but none can compare to what Andrés Iniesta and Xavi Hernandez did in Barcelona.
While Iniesta was known more for his offensive midfield skills, Xavi was the mastermind behind Barcelona's epic streak of wins that cemented the team to being the absolute best team in the world for a quantious part of the 21 century.
Xavi, a Barcelona bred player can perfectly well signify what the team and it's strive for excellence stand for. Considered by many as a savant of the sport, he was a pivotal part of helping his team, all while playing alongside the likes of Ronaldihno Gaucho, Samuel Eto'o, Thiery Henry and Lio Messi as well as the Spanish National Team reach heights and accolades that any team in the world would wish to achieve. Now, as a coach, with only a tenure as the manager for Qatar's Al Sadd team, his time to take over his beloved Barcelona squad feels right.
Xavi's experience with the team, alongside his leadership skills, vast understanding of what modern and elegant football is like and a winning mentality will help Barcelona find their way again, especially now that a new group of young, up and coming players are ready to take the helm after Messi's departure to PSG over the summer. Even if the timing for Xavi's arrival is not necessarily the best, this could very well mark a before and after era for the team, just like when another former team legend Pep Guardiola took over.
Who Will Benefit The Most From Xavi's Arrival?
Barcelona suffered a great blow once Lionel Messi, the club's bonafide living legend packed his bags to leave for French giants PSG, but it's not like Xavi will be picking up a team left in shambles with nothing to work with. Players like Ansu Fati, Gavi, Pedri, and Eric Garcia will most likely be some of the players who reek the most benefits from Xavi's arrival. Given that like Xavi, all these players are products of Barcelona's famed La Macía academy, Hernandez can become the best coach to guide them into becoming the new leaders of a Barcelona team looking for new talents to take on the challenge of bringing the team back to its former glory.
But it's not just them that will benefit, Barcelona has a slew of other young players who will see a new dawn in their careers if they're able to follow Xavi's direction properly. One player that comes to mind right away is Dutch international Frenkie De Jong, who already has the right skills to become a world-class midfielder for Barcelona and the perfect leader for the team's centerfield.
With all these young players, plus the vast experience that other leaders of the team like Gerard Pique, Jordi Alba, Marc Andre Ter Stegen, and Sergio Busquets can bring to the table and the potential additions of players like Spanish attacker Dani Olmo and who knows, maybe even Erling Haaland come the summer, this team could end up becoming one of the most feared football machines not only in Europe but in the world.
Comments
comments