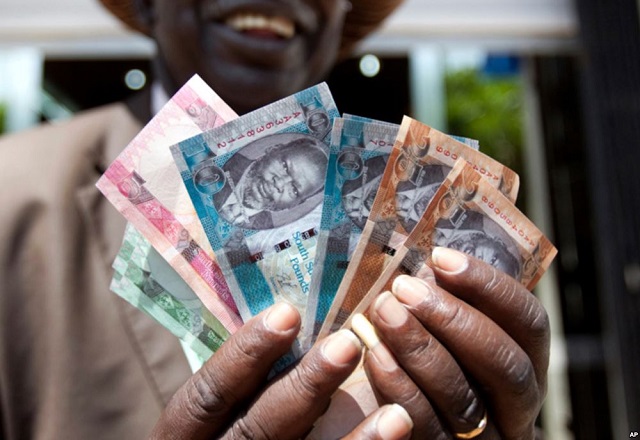 The Central Bank of South Sudan said it will inject $13 million weekly into the economy as part of efforts to strengthen the South Sudanese Pound (SSP) against the dollar.
Speaking to reporters in capital, Juba on Tuesday, the Central Bank governor Moses Makur Deng said the financial institution would auction $ 8 million to commercial banks and $5 million dollars to forex bureaus.

"We have seen a significant decline in annual inflation rate in South Sudan since the beginning of 2021. The annual headline inflation for December 2021 is 13.2 percent compared to 58 percent in December 2020," he disclosed.
The newly-appointed bank governor expressed his determination to further bring down the inflation in the country by end of this year.
Deng also outlined several monetary policy instruments in place, including encouraging commercial banks to increase lending to the private sector to 40% of their total deposits and building international reserves equivalent to four months of import cover.
He said all commercial banks are required to maintain with the central bank a minimum reserve requirement ratio of 15% to 20% on local and foreign currencies respectively.
"The bank of South Sudan will engage in open market operations, involving purchases and sales of eligible securities to regulate the money supply and credit conditions in the economy," he stressed.
According to governor, the bank managed to unify exchange rates, which saw the SSP trading at 432 per dollar as of December 2021.
Comments
comments