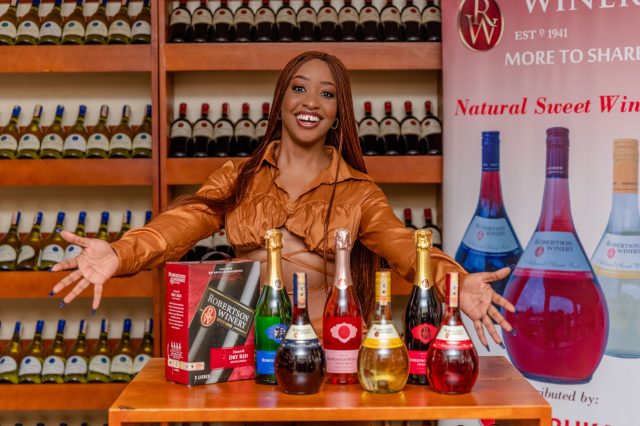 Socialite and media personality, Lynda Ddane has been unveiled as a brand ambassador for Robertson wine in Uganda.
The announcement was made Thursday morning through the Robertson wine Social Media channels.
"We welcome Lynda Ddane to the Robertson wine family and are excited about the warmth and joy you're adding to the team," read the tweet and posts, with a video of the brand ambassador signing her contract.
Ms Ddane also confirmed the news as well through hersocial media pages.
The ever-bubbly socialite officially signed the contract on Wednesday and will be commencing her new role with the promotion of the Robertson wine Valentine's Day activities.