As the country's economy fully reopens, Sheraton Hotel Kampala is excited to be hosting a Valentine's Day special.
According to Mr. Jean-Philippe Bittencourt, the hotel General Manager, "the Hotel has managed to maintain their exceptional standard of cleanliness throughout the pandemic and pride themselves in continuing to do so despite the reopening. Valentine's Day is an annual celebration of all kinds of love, friendship, and admiration among people all over the world, and is commonly marked with gift-giving, flowers, cake-cutting, feasts and other treats."
"We have planned special offers for our guests to help them have a memorable celebration. There will be a luxurious dinner at the Seven Seas Restaurant that comes with a 3-course meal for two, a bottle of sparkling wine, a flower, chocolate for the ladies, and special entertainment by a saxophonist for UGX. 400,000 per couple, while our guests at Paradise Restaurant will have a dinner buffet, a bottle of selected house wine as well as a live band performance at Paradise Restaurant at UGX. 300,000 per couple." he said.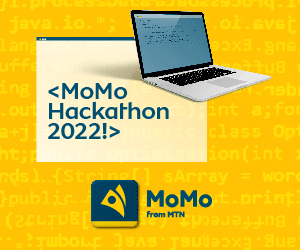 Further noting, you could also treat yourself or your loved one to a Spa session utilizing any of our offer packages that come with steam and sauna. These shall run till the end of the love month."
"Passionate for love" that comes with a hot stone and distress full body massage, pedicure and manicure at Ugx 200,000 for 1 person and Ugx 350,000 for couples for 90 minutes
"Melt with love" that comes with 3 in one Sheraton signature massage, deep cleanse herbivore facial and a glass of wine at Ugx 250,000 for 1 person and Ugx 450,000 for two for 120 minutes.
"To the couples who want to stay in, rooms will go for $179 a double inclusive of Breakfast." He added
To spice up the day, the hotel has planned to give back to their lucky clients through a challenge dubbed #SheratonLove running across their social media platforms on Twitter https://rb.gy/tlzibp , Instagram https://rb.gy/cus2m6 and Facebook https://rb.gy/mkaytm for couples to celebrate this day. Simply follow the mechanics accordingly and stand a chance to win:
What can one win?
Twitter – Dinner for two
Instagram – A Spa for two
Facebook – Temptations cake
According to Jean-Philippe Bittencourt, Sheraton wishes to give an unforgettable Valentine's Day experience to its guests. This is a great opportunity for us to show the public that Sheraton Kampala Hotel is STILL… the place to be for all sorts of leisure and business gatherings.
"The best is always saved for the last; each couple that attends the dinner will stand a chance to win goodies from the hotel's arcade shops like Life Care Salon, RahaJewelers, First Jewelry, Silver Dreams and Eve and Nico Beauty Stores." He added
"Despite the full reopening of the economy, all SOPs will still be followed to ensure that our staff and guests enjoy a safe space as they celebrate love." He concluded.
Comments
comments