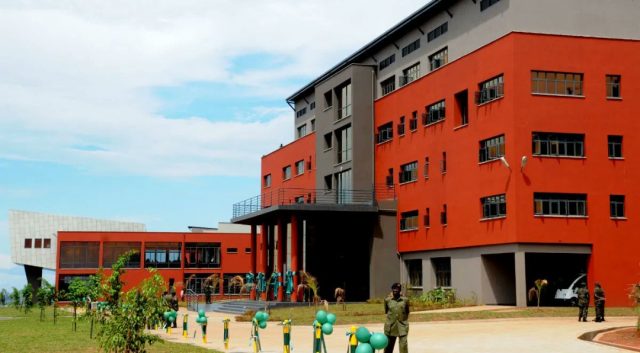 The deputy commander of the Chieftaincy of Military Intelligence – CMI Brig CK Asiimwe has been removed from his office, The Tower Post reports.
Brig Asiimwe who served as Gen Abel Kandiho's deputy has been sent for further military training, barely a month after his boss was fired from the same Agency.
Gen Kandiho who had been appointed as Chief of Joint Staff in Uganda Police, replacing Maj Gen Jack Bakasumba who has been appointed the Ugandan Delegate to the South Sudan Peace Monitoring Mechanism, a position that had earlier on been given to Kandiho.
At the moment, CMI is now under the leadership of Maj Gen James Birungi who officially took over the office last week.
Meanwhile, the Inspector General of Police Okoth Ochola has welcomed the appointment of Maj Gen Abel Kanidho as the new Police Chief of Joint Staff.
"The IGP looks forward to working with Major General Kandiho, in overseeing, guiding and delivering strong leadership that supports the vision, mission and values of the force," Ochola in a message through the Police spokesperson on Tuesday evening.
President Museveni on Tuesday recalled Gen Kandiho who he had sent to monitor on behalf of the guarantors, the assembling, screening, demobilization and integration of the armed forces of South Sudan, assigning the former CMI Chief a police role.