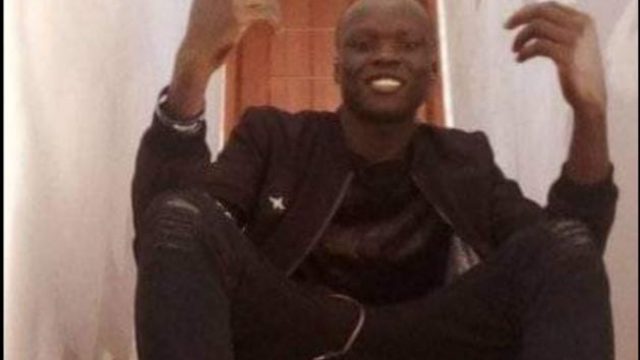 Police have arrested Geoffrey Duku, the security guard suspected to be behind the double murders at the house of city businessman Charles Tumwine in Kabowa, Ssabagabo Makindye Division.
This was revealed by Charles Twine the Police Criminal Intelligence and Investigations Directorate – CIID spokesperson through his Twitter on Monday night.
"Police has arrested the askari identified as Duku Goeffrey linked to the alleged murder of Roland Akandinda and Patrick Turyasingura whose bodies were found dumped in a septic tank in Kabowa, Makindye Division," Twine posted.
"The puzzle is partly solved," he added.
Twine however didn't divulge more details about Duku's arrest and where he is currently being held.
But The Tower Post understands that the security team that was searching for him had placed him in Eldoret Kenya, suspecting that he crossed through Uganda's porous borders.
Duku is suspected to have murdered Turyasingura who was Tumwiine's in-law and Akandinda who was his fellow security guard.
According to a statement filed by businessman Tumwine, Duku could have murdered Turyasingura because of UGX600,000 which the he had received from his mother to process papers for his travel to work abroad.
Tumwiine further said that Duku and Akandinda [the second victim] were involved in stealing construction materials at his site and could have had disagreements in sharing proceeds.
Comments
comments