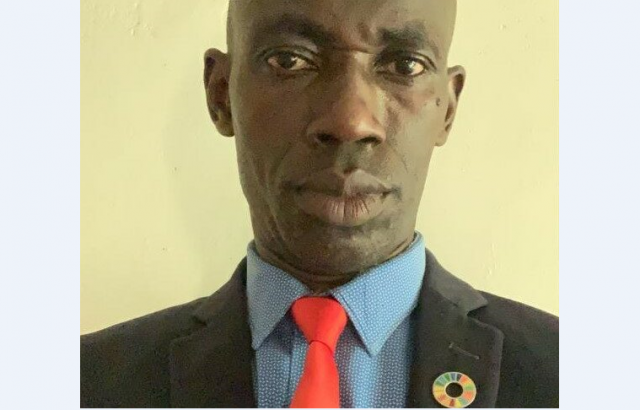 An activist has called for the appointment of a female spokesperson for South Sudan's unified armed forces command structure.
Last week, President Salva Kiir announced the creation of a unified armed forces command, implementing a key provision of the September 2018 peace agreement that observers hope will ease the country's recovery from years of civil war.
The peace deal calls for the establishment of unified forces made up of 83,000 soldiers to take charge of security during the transitional period. The parties to the accord agreed to graduate 50,000 forces in the first phase.
"Community Empowerment for Progress Organization is urging the presidency to appoint a female uniformed officer as official spokesperson for the unified command structures," said Edmund Yakani, the Executive Director of Community Empowerment for Progress Organization (CEPO).
He added, "This would be counted as a sound compensation for women participation in the defense as well as security sector by the leadership".
At the national level, South Sudan currently boast of a female Vice President (Gender and Youth Cluster), nine ministers and a deputy minister.
A female speaker was also appointed to lead the Revitalized Transitional National Legislative Assembly for the first time since independence in 2011.
Also, while the national assembly saw appointment of a female chief whip, another female is the deputy speaker of South Sudan's Council of States.
Yakani said excluding females from the unified command structures undermine the roles women played in the struggles a better South Sudan.
"The unified command structures should embrace the 35% for women since it has a responsibility to implement the action plan resulting from a joint communique between the Government of South Sudan signed with the United Nations Special Representative on the Prevention of Conflict-related Sexual Violence," he stressed.
In October 2014, the Government of South Sudan and Special Representative of the United Nations Secretary General on Prevention of Conflict-Related Sexual Violence signed a joint communique, ensuring that South Sudan People Defense Force (SSPDF) and the police service develop action plans to address sexual violence.