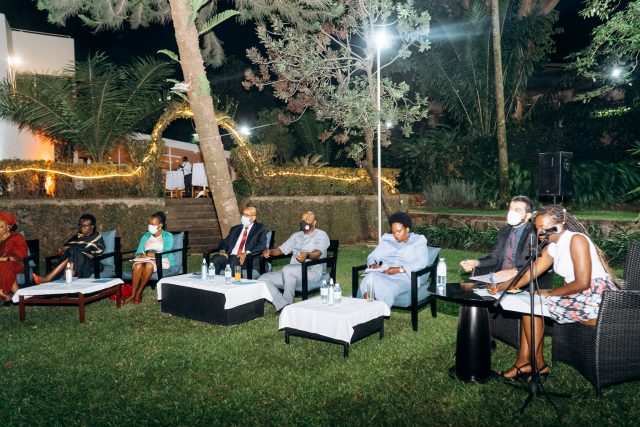 France co-hosted the Generation Equality Forum in Paris in 2021. The Ugandan government and civil society greatly contributed to enriching the discussions that led to the development of a new action roadmap in favour of gender equality for the five years to come.
To continue supporting the effort of the Ugandan feminist society, the Embassy of France in Uganda has launched an initiative aiming at financing the activation of the innovative ideas discussed during the Forum.
This programme, entitled 'For an intergenerational and creative feminist movement' will be allocated a budget of 500,000 euros over the next two years (2022-2023) through France's Solidarity Fund for Innovative Projects instrument (FSPI).
The pilot projects that will be funded will address emerging challenges within the three sectors of sexual and reproductive health and rights, gender-based violence and gender & climate change.
The Ambassador of France in Uganda HE. Jules-Armand ANIAMBOSSOU on Wednesday hosted an event that gathered key stakeholders from the development community, media and CSOs for a dialogue and networking cocktail.
The discussions at the event focused on intergenerational creative feminist movement building and provided an opportunity to analyse the progress and efforts of organisations towards affirmative action.
"The French development policies really focus on supporting the youth, because they are bringing a number of new ideas to the table; but that doesn't mean that we should not listen to the older generation: they have the experience, they have the knowledge, they have the methodology. This new project precisely aims at this: building bridges," HE. Jules-Armand ANIAMBOSSOU Ambassador of France to Uganda said.
Comments from beneficiaries of the grant
In her remarks, Cassandra Roxburgh, Associate Editor for Minority Africa said; "Minority Africa is incredibly excited to partner with the Embassy of France in Uganda to report on gender-based violence. The grant offers a unique opportunity for innovative, feminist organisations to come up with creative solutions to the epidemic of gender-based violence. As a media outlet, we are planning to produce a multimedia series to give a platform to women and people across the spectrum to share their stories about gender-based violence while advocating for much needed changes in how the media engages with the topic of GBV."
Safina Virani, Co-director -FRAUEN Initiative remarked; "Getting this grant will be making one of our dreams come true at Frauen. When we started this organization we wanted to create a safe space for women that were victims of sexual violence. A form of sisterhood to have them connect and have each other to lean on. Getting this grant is going to help us do that. As young feminists, we also seek to bridge the gap between the old and young generation of feminists. To have collective feminist building, a sense of togetherness. We hope the intergenerational program will act as a stepping stone for this as well."
"Violence against women is an everyday reality, we need to act now, everyday, forever before it's too late," said Priscilla Byarugaba, Frauen Initiative Uganda
"Whoever you are, wherever you live, all the decisions you make about your own body should be yours. Yet all over the World, many of us are persecuted for making our own Choices and many more are prevented for Making Choices at All," Betty Balisalamu, Executive Director, Women with A Mission.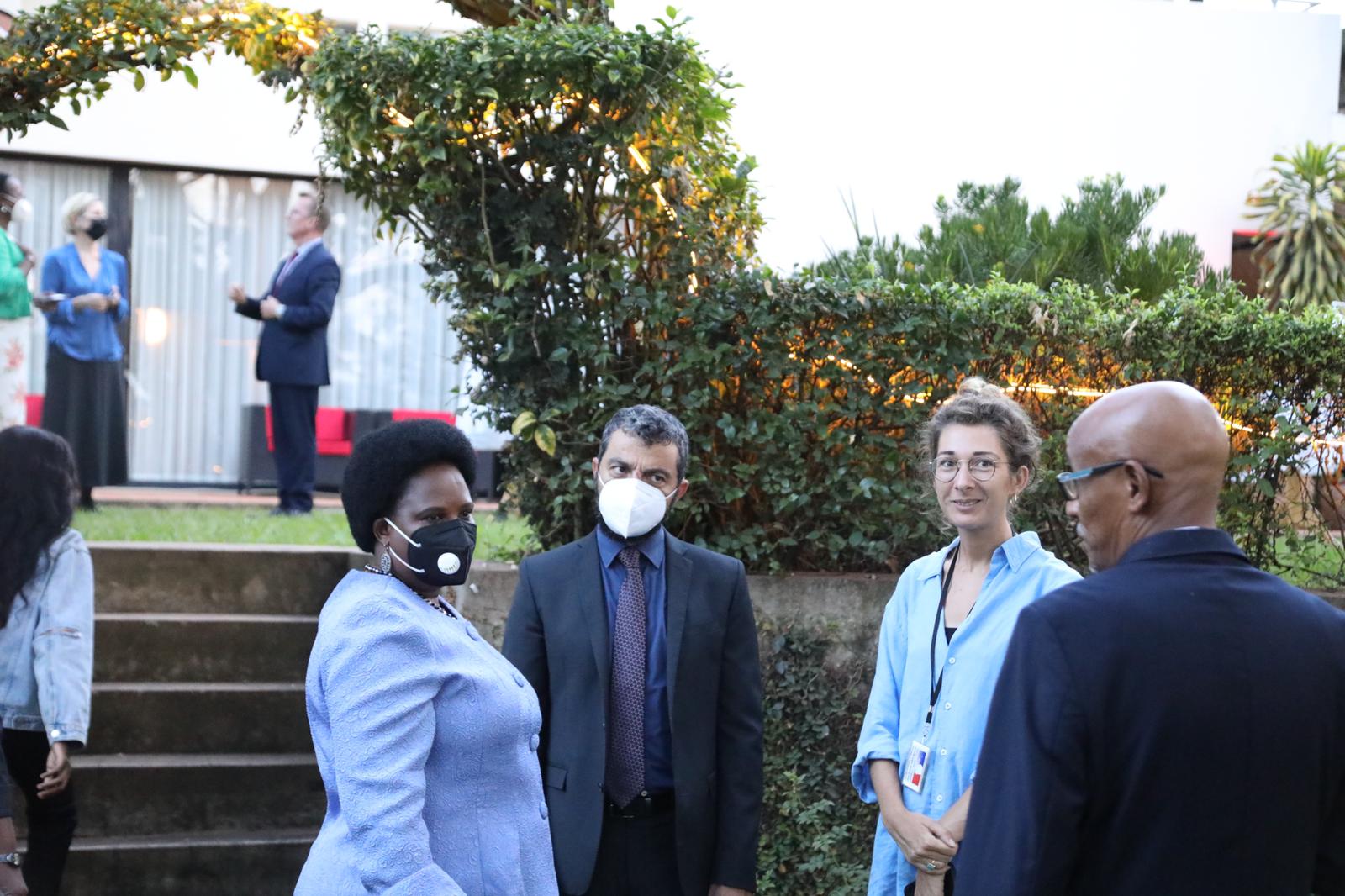 "Disability inclusion allows for people with disabilities to take advantage of the benefits of the same health promotion and prevention activities experienced by people who do not have a disability," Primer Peace, Nile Girls Forum.
"The most important thing one woman can do for another is expand her sense of actual possibilities". Adrienne Rich, Nile Girls Forum
"We always hear people say we need to help rural women but with 76 percent of the population living in rural areas and a large majority of that young women, it's really a necessity not a favour. Future development in any sector in Uganda is dependent on the present health choices of young people in rural areas. This project addresses the need for skills, knowledge and agency to achieve that." Embibo Gender Initiative.
"Teenager pregnancies in Gulu district stands at 4477 reported cases in the past 18 months and is rapidly increasing hence increased drop out of girl child from school and social disorientation. Umbrella of Hope Initiative will address the challenge through a quick fix incomes of GBV victims project (teenage pregnant girls and child mothers) through mind set change, skills development and economic empowerment. This will be supported by Embassy of France," Umbrella of Hope Initiative
"We look forward to learning from youth-led organizations and to embracing the creativity and innovation that they bring to an inter-generational feminist movement in Uganda" Liliane Byarugaba Adriko, CEO, FIDA Uganda.
"This project gives us an opportunity to raise awareness on the nexus between gender & climate change" Sostine Namanya – Project Lead at NAPE.
"We need feminist solutions in order to shift the rhetoric narrative on climate change" Sostine Namanya – Project Lead at NAPE.
Comments
comments