South Sudan's armed opposition (SPLM-IO) has called on the Sudan People's Liberation Movement (SPLM) party to allow political space for other political to exercise their political rights as required by the revitalized peace agreement and country's transitional constitution.
The SPLM-IO spokesperson, Manawa Peter Gatkouth said it is "unfortunate" the ruling party is calling for general elections in the country, "yet it continues to deny political spaces for other political spaces in the country".
"For instance, in the Political Party Act 2022 they incorporated an article conditioning for a party to be registered must at least secure 500 members per state out of ten (10) states plus three (3) Administrative Areas when the agreed number is three hundred (300) per each state," he said on Tuesday.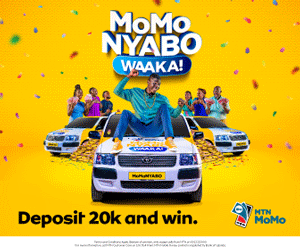 The official accused the ruling led by President Salva Kiir of lacking commitment in the implementation of the September 2018 peace accord.
"There is no free press also for journalists in the country as the SPLM-IG security apparatus intimidates and arrests reporters so that they do not disclose the ongoing violations of the agreement in the TNLA [Transitional National Legislative Assembly] by SPLM-IG lawmakers," stressed Gatkouth.
The armed opposition's statement comes a day after its lawmakers vowed to boycott sittings in the assembly unless certain matters were addressed.
The SPLM-IO deputy chairperson, Nathaniel Oyet Pierino said on Monday that TNLA passed the Political Parties Act, 2012 (Amendment) Bill, 2022 "without consensus" and "in contravention of the peace agreement".
He said his party and the Other Political Parties (OPP) parliamentary caucus in the TNLA wrote to the speaker on May 31, 2022 and opposed the ruling.
"The Rt. Hon. Speaker did not respond to the letter. The lack of response prompted the SPLM-IO parliamentary caucus to stage a boycott of sitting," Oyet, also the First Deputy Speaker of the TNLA, told reporters in Juba.
According to the SPLM-IO official, a meeting was convened on June 12, 2022, during which the party's parliamentary caucus resolve to continue boycotting the sittings as well as various duties and assignments in the TNLA.
He accused the ruling party (SPLM) of allegedly tampering with bills drafted by the country National Constitutional Amendment Committee (NCAC).
"It is important to reiterate that the agreement states clearly that the bills drafted NCAC should not be tempered with but should only be ratified by the Transitional National Legislative Assembly," stressed Oyet.
The armed opposition faction, however, reiterated its commitment to the full implementation of the peace agreement in both text and spirit, while urging peace partners to adopt the same spirit for the country's prosperity.
Comments
comments