South Sudan President Salva Kiir has lauded the Sudanese military leadership's decision to return the country to civilian rule.
Sudan's military leader General Abdel Fattah al-Burhan on Monday called on political forces to agree on a civilian transitional government without them, further stressing the need to establish a national security council.
The General's statements on Monday follow after a deadly week for Sudan's pro-democracy movement as large-scale protests demanding an end to military rule have continued in the Khartoum area since Thursday.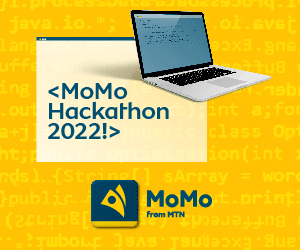 Kiir's advisor on security affairs, Tutkew Gatluak Manine said the South Sudanese leader welcomed the latest political developments in Khartoum.
"The developments in Sudan are encouraging and are in line with the efforts which have been exerted", he said on Tuesday.
Manime disclosed that Kiir spoke to al-Burhan and appreciated the progress made in the discussions, assuring him of his continued support towards finding a lasting solution to the situation in neighbouring Sudan.
"H.E the president of the Republic of South Sudan Gen Salva Kiir Mayardit had a brotherly call and talk with his brother, Gen Abdel Fattah al-Burhan, chairman of the Sudan sovereign council to recognize and appreciate progress which has been made in the discussions and announcements by the leadership of the sovereign council," explained Manime.
He added, "These are important developments to acknowledge and to assure the support of the government and the people of South Sudan to the government and Sudanese people".
The aide said Kiir wants homegrown solutions to neighbouring Sudan's crisis.
Meanwhile, Manime is in Khartoum to deliver Kiir's message to al-Burhan.
Accompanied by South Sudan's Foreign Affairs minister, Mayiik Ayii Deng, the team was received at Khartoum Airport by the Secretary-General of the Transitional Sovereignty Council, Lt. Gen. Mohamed Al-Ghali Ali Yusuf, and members of the Embassy of the Republic of South Sudan in Khartoum.
Speaking to reporters in Khartoum, the presidential aide said he carried Kiir's message to al-Burhan, regarding peace, security and stability in the region.
Sudan has been plunged into turmoil since a military takeover in October 2021 ended a short-lived transition to democracy after 30 years of Omar al-Bashir's reign.
Al-Bashir and his government were removed in a popular uprising in April 2019.
Comments
comments