At least five people have been confirmed dead following last night's heavy rain downpour in Mt Elgon and its slopes that caused the bursting of river banks and flooding.
Acording to Police, five people have been confirmed dead and their bodies have been retrieved, while seven people have been rescued.
The floods also caused extensive property damage, especially around the areas located along Mbale – Kumi road at Nabijjo cell, Namakwekwe ward, Northern Division, while Mbale City was over flooded by river Nabuyonga that swept two motor vehicles with an unknown number of occupants that were trying to cross the road.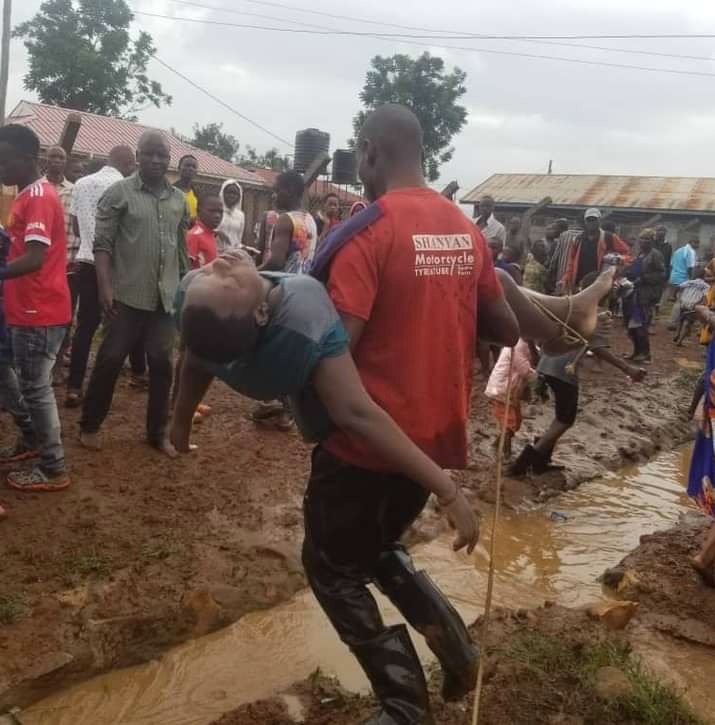 Four of the deceased have been identified as Tamunoza Doreen aged 24 years, Namukhula 15, Khalayi 13 and Masaba Ayub 30 while one is yet to be identified. The deceased are all pending postmortem examination at Mbale City Mortuary.
"Police and Red Cross teams are doing their best to rescue more victims of the floods," Police said.
"Our sympathies are with those affected by this disaster. The public living along riverbanks are advised to remain vigilant and move to safer spaces since these floods are unpredictable."