South Sudanese People's Defence Force (SSPDF) chief of staff, Gen. Santino Deng Wol has opposed calls for forceful removal of President Salva Kiir, saying military intervention will not resolve existing political differences.
Wol is quoted by Sudanese local publisher Sudan Tribune as having said that the participation of the military in politics dims all hopes for a democratic transition in the country.
"Politics and management of the country is the work of the politicians. Our work as the ministry is to defend the country against foreign aggression, protect and safeguard the sovereignty and territorial integrity of the country and the constitution," he reportedly said.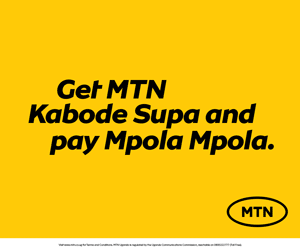 Wol urged army commanders and senior officers to stay away from politics and avoid interacting with politicians pushing for forceful removal of Kiir.
Last week, a civil rights movement, called on the armed forces and other security organs to halt government's plans to impose itself onto citizens' will.
"The announcement on Wednesday the 27th of July by the parties to the R-ARCSS [Agreement on Resolution of the Conflict in South Sudan] of their intention to extend the life of the dictatorship did not come as a surprise to us. We warned our citizens on the 30 of May 2022, that this was coming. We specifically mentioned that Sudan was going to be instrumental in championing this plot, being the chair of IGAD [Intergovernmental Authority on Development]. Now that this proposal is out, we have been exonerated and proven prescient in our analysis of the failure of the R-ARCSS," the People's Coalition for Civil Action (PCCA) said in a release.
The statement came in the wake of the proposed extension of South Sudan's transitional period by the parties that signed the 2018 peace deal.
"The PCCA, the voice of the ordinary people of South Sudan, objects to any extension of the authoritarian rule and it will use all nonviolent means at its disposal to frustrate such a dictatorial sinister move. We, therefore, call upon the people of South Sudan including the patriotic citizens of the dictatorial regime referred to as "social media criminals" (SMC), wherever they live in the world, to frustrate the extension as they did with the dredging," further stressed the PCCA's release obtained by Sudan Tribune.
It added, "Absolute power resides with the people of South Sudan and the time has come to invoke this power and to use all peaceful means at our disposal to thwart Kiir's third coup".
President Kiir formed a four-member committee that was tasked to draw a roadmap that will guide the country towards the end of the transitional period and pave way for the conduct of general elections.
The September 2018 peace agreement encourages the parties in South Sudan to hold general elections before February 2023, yet some key provisions of the accord are still unimplemented.
Comments
comments