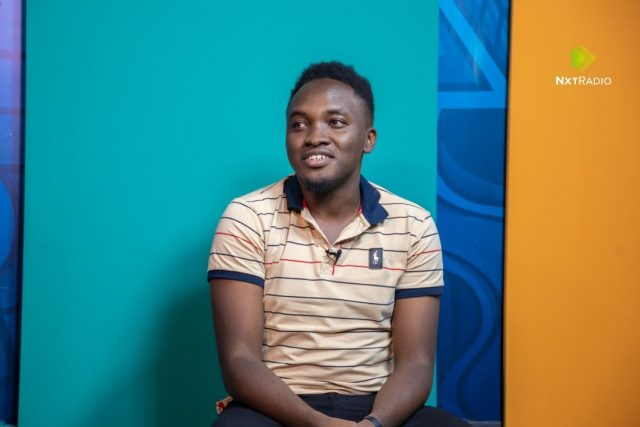 Music Publicist, Entertainment and Lifestyle Blogger Patrick Mugisha commonly known as Mugibson is among a number of personal brands that have been nominated for this year's Pulse Influencer Awards.
The prolific passionate youngster famous for his motivational line "Do It All Mugi" has been nominated in the Blogger Influencer of the Year category alongside 8 others.
The category looks at celebrating those excelling at not only sharing the stories that are important to them, but also using their blogs as a channel for networking, building community and connection.
Mugibson.com as a personal blog has been around for over two and a half years now and its sole focus is on offering news/ features in line with entertainment, lifestyle, and on a few occasions health, fashion and business.
Among the stand out features on the website is an option of "Dark Mode" that was launched in April last year and a Spotify playlist for the visitors to listen to as they read stories.
Despite being a solo writer, the works of Mugibson have been appreciated and shared widely by both local and international entities like Musicxmatch, Anyiko PR, MTN Uganda, Buzz Events and for his knowledge on music and digital marketing been hosted on a couple of TV/ Radio shows like NBS After 5 and Late Nites with JK.
"Starting my blog was out of a passion to talk about the items and story angles I feel nobody ever gave attention; things like mental health and struggling with conformity among young people in an ever changing society. It's indeed such an honor to first of all be bestowed this trust by the people who nominated me, and even more excited to be joined by these incredible creators and story tellers in my category as a Blogger," Mugibson told The Tower Post.
"I want to once again say a big thank you to all who have already voted, are sharing the great news and voting links in their circles and for endorsing my works. Mwebale Nyo!" he added.
A big number of people in Uganda's online community have already rallied behind and are rooting for the youngster for this feat.
Celebrated deejay and events host Selector Jay, rapper J-Wats, a number of people in the urban artist fraternity, fellow bloggers among others have taken to Social Media to declare their support for Mugibson.
To vote for Mugibson, click HERE.
Who is Mugibson?
Mugibson Mugisha Patrick is a music publicist, entertainment and lifestyle blogger at mugibson.com, freelance editor and contributor on a number of websites, a digital influencer and Bachelor of Science in Marketing finalist at Makerere University Business School.
As a music publicist, he's worked with various local and global artists Dreventy, Kezi Leo, among others.
He was in 2020 awarded the most outstanding playlist curator by MTN Uganda and Tidal in the inaugural Tidal Playlist Challenge.
As a digital influencer, Mugibson has executed amplification work for power brands Flutterwave, MTN Uganda, TECNO Mobile, Chipper Cash, Equity Bank, Vivo Energy, Nile Breweries (U) Limited, Safe Boda, Reach a Hand Uganda, BlacqAvy Records.
Comments
comments