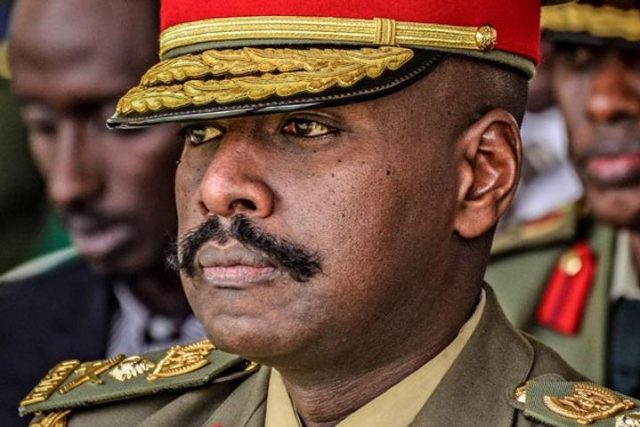 Government through the Ministry of Foreign Affairs has distanced itself from the remarks of first son General Mahoozi Kainerugaba on Twitter about capturing Kenya's capital Nairobi.
Muhoozi, son of President Yoweri Museveni made headlines on Monday when he tweeted that he would only need two weeks with his army to capture Nairobi.
It started when the 48-year-old commander of the land forces of the Uganda People Defence Forces blamed former Kenyan President Uhuru Kenyatta for not standing for a third term in the August elections.
But the government has dissociated itself with the remarks and expressed its desire in continuing to build a peaceful and unified East African region owing to the ties in shared history and values.
In a statement issued by the Ministry of Foreign Affairs on Tuesday, Kampala said said it treasures the bilateral relation between its people and Kenyans.
"The Ministry of Foreign Affairs wishes to clarify that the government of the Republic of Uganda does not conduct its foreign policy and other official businesses through social media," the statement read.
"To this end, the Government of the Republic of Uganda wishes to reiterate its commitment to good neighborliness, peaceful co-existence and cooperation," it added.
However, the Ugandan commander said in another tweet that he has no plans to attack Kenya after his father advised him against making such an ill move.
Comments
comments