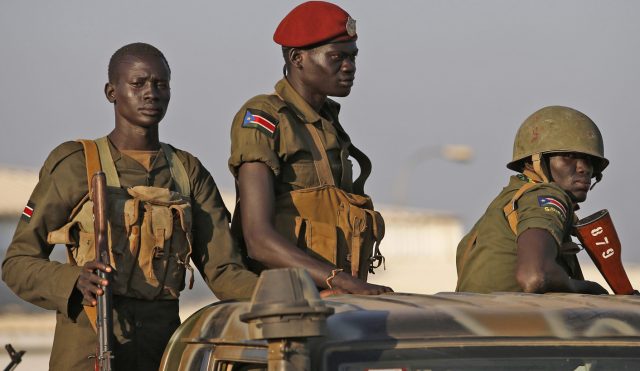 Authorities in Morobo County of Central Equatoria State have accused some SPLA-IO forces stationed in Payume payam of committing crimes against civilians that have led to massive displacement.
The IO forces are accused of looting, raping, and displacing civilians between the 30th of September and the 3rd of October.
Morobo County Commissioner Joseph Mawa said recent displacements have caused panic and fear among the civil population in Kendila, Yayimba, Yondu, and Koroji villages.
"The situation in Morobo County is generally normal but there was recent rampant displacement, looting of goats, cows, harvested food produce, and house properties including the raping of two women. I contacted the ground commander of SPLA-IO in Payume and what he told me was that there were no food items supplied to the forces since January this year and that led to the civilian displacement in the area."
Commissioner Mawa said the displaced civilians need urgent humanitarian assistance adding that the local government lacks resources to provide relief to the hundreds of vulnerable women and children.
"As I am talking to you the displaced people are in the town center and we registered 238 households with a total population of 814. They are staying at the county headquarters, the catholic and the ECSS church, and women and children are very miserable. I have been running up and down and I provided them with some rice which is not enough and they currently need food and non-food items, " he lamented.
For his part, Colonel Lam Paul Gabriel the SPLA-IO military spokesman told Radio Tamazuj that efforts are underway to investigate the circumstances surrounding the displacement in Morobo.
"As a movement when something of that nature happens, we shall carry investigations because we love our civilian communities surrounding us and especially now that civilians are returning home and that is our will to see that our people return home and enjoy their communities in peace. We shall investigate this and whoever caused civilian displacement will be held accountable"
Morobo County borders the Democratic Republic of Congo (DRC) and Uganda.
Comments
comments