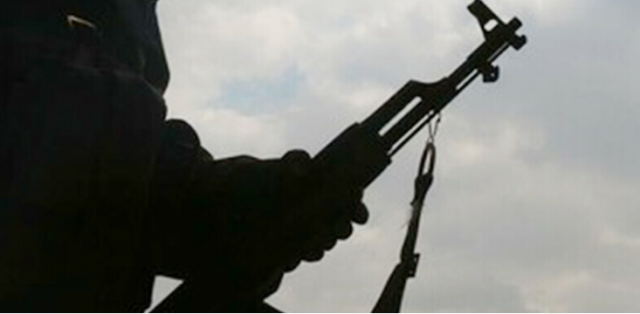 At least 12 people were killed and 15 others injured following an attack in the restive Abyei Administrative Area allegedly carried out by a group of youth from Twic County of Warrap State on Monday.
The Abyei administration security advisor, Kelek Kon, said on Tuesday that both sides suffered casualties but that he only had figures from the Abyei side.
"This attack has caused loses on both sides but on the Abyei side we have lost 12 people killed from the areas of Aneet and Agok, including a child and a woman," Kon said. "We have 15 people wounded from Abyei side and many homes were burnt down."
According to Kon, as of Tuesday morning, normalcy had returned to the settlements of Aneet, Agok, and Rumamer which were attacked on Monday.
"The situation, after yesterday's (Monday's) attack, has returned to normal and people are doing well," he said. "For us as the administration of Abyei, we do not want violence and we have spoken a lot to these people to stop attacking our people. Nobody will move to attack people in Twic, this will not happen."
Kon revealed that President Salva Kiir sent soldiers from the presidential guard to Abyei after Monday's attack to protect the people there.
The Rumamer executive director, Kon Ayom Madut, also said that calm had returned to the area after the attack and confirmed that 40 soldiers from the presidential guard had arrived in Abyei.
"The situation is calm and the people are hoping that the attackers do not return. If they return, this will be a problem," he said. "The first batch of 40 soldiers arrived yesterday (Monday) and others will arrive tomorrow (Wednesday) and we hope these soldiers will contain the situation."
When contacted, Warrap State Information Minister Ring Deng Ading said state officials were due to travel to Twic today (Tuesday) over the attack on Abyei territory but declined to give causality figures from Monday's fighting.
"The government of Warrap State is preparing to go down on the ground and then I will be able to fully explain what happened, the casualties, and the way forward," he said. "Now I cannot speak because since yesterday we have been in meetings on how to tackle this issue. We resolved that we should go down on the ground to find out and talk to our communities."
Meanwhile, SSPDF spokesperson Major General Lul Ruai said he was waiting to confirm what transpired in Abyei from his boss.
Comments
comments