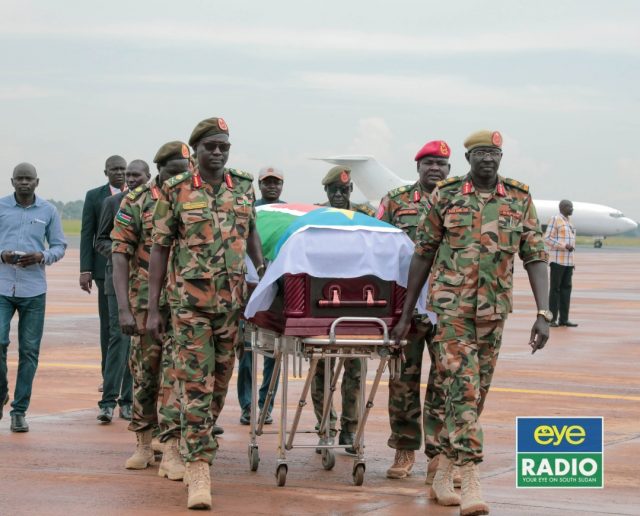 Veteran South Sudanese liberation war hero and former Minister of Wildlife Lt. Gen. Alfred Akwoch has been bid farewell in a state burial, The Tower Post reports.
Gen. Akwoch who passed away last week in Kampala at the age of 77 has been laid to rest on Tuesday afternoon.
Born on January 1st, 1945 in Bodh- Wic Rek village of Lul Payam in the Upper Nile state, Akwoch was instrumental in the liberation and later formation of the Republic of South Sudan.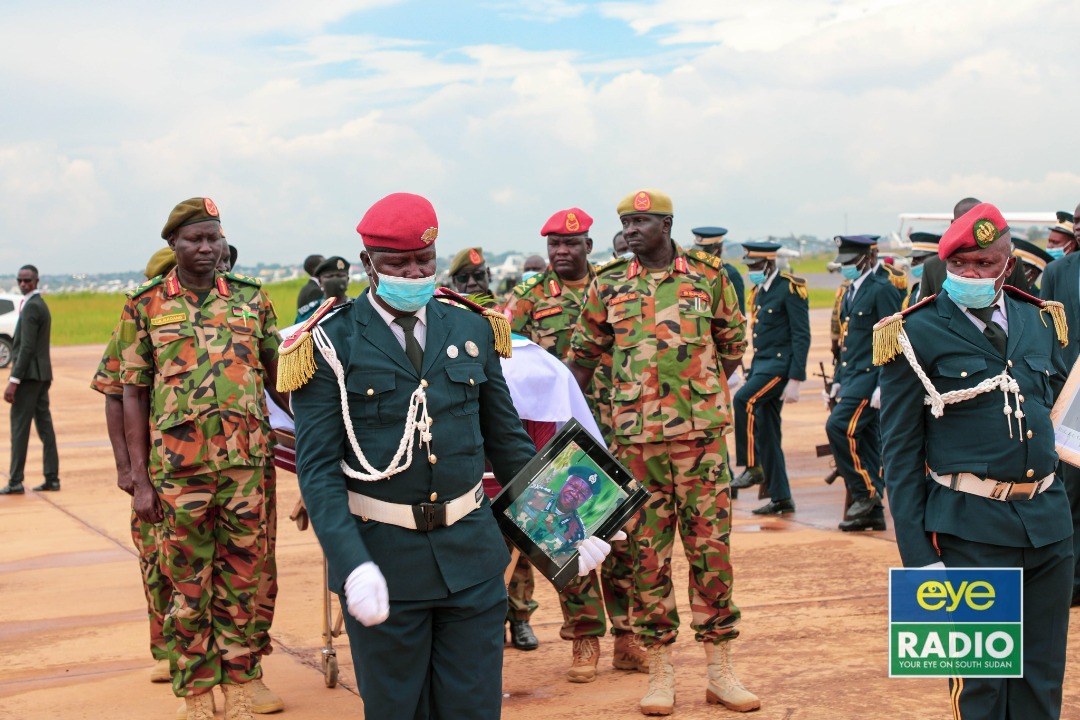 Speaking about his life in a condolence message broadcast on the state-run broadcaster, SSBC on Friday, President Kiir said he was saddened by the passing on of the veteran liberator.
"In his death, our country has lost one of its illustrious sons who fought in the two wars of liberation that culminated in the independence of our country," the statement read.
First Vice President and leader of the SPLM-IO Dr. Riek Machar who also fought in the liberation struggle eulogized the deceased veteran as a man who dedicated his life to serving South Sudanese.
Gen Akwoch who was among the first soldiers who fought at the onset of the SPLM/SPLA on May 16, 1983 has been buried at Midan Simba next to his fallen heroes and liberators.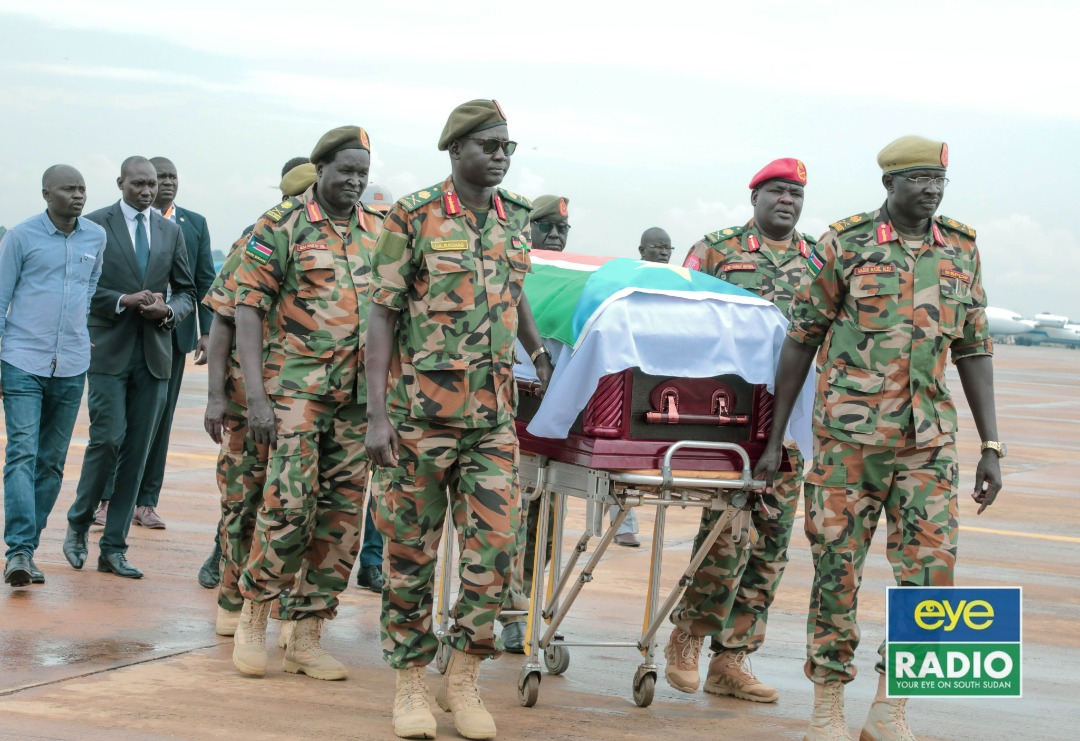 Comments
comments