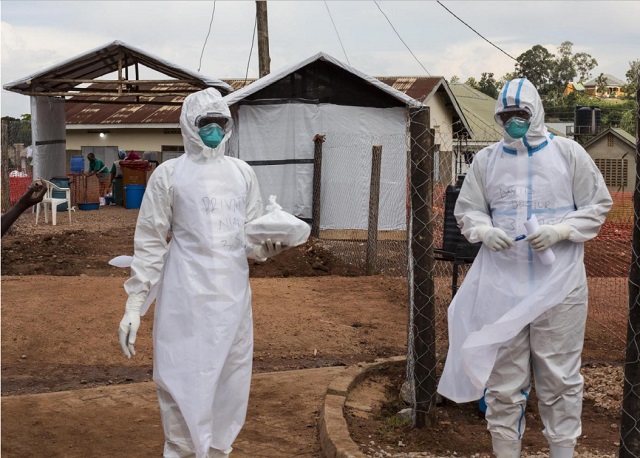 Mitooma district health department is in emergency mode following the death of a person in Bitereko sub-county, with suspected Ebola signs.
They are also tracing another person who is alleged to have travelled to Kabira sub-county from Mubende on Monday, despite the lockdown.
The Mitooma Resident District Commissioner Francis Kibuka Amooti says they have put every person in Bitereko and Kabira sub counties on high alert.
He says they have tasked the health and security personnel to hunt for the person who entered the district and also trace his contacts.
Sadic Byamugisha, the Mitooma district health officer says they have picked samples from both the person who died and the people who were in contact with him and sent them for testing.
He says they are using their surveillance teams to trace the contacts of the person who entered the district from Mubende while five other people have been placed under isolation as they wait for results.
Ministry of Health on September 20, announced an outbreak of Ebola after a case was confirmed in Mubende district.
Since then, a total of up to 60 cases, have been registered and 23 deaths have been confirmed.
Comments
comments