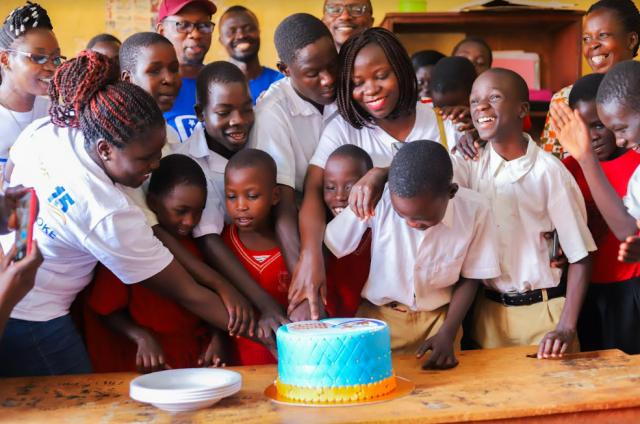 Roke Telkom, has embarked on its' annual charity drive dubbed Roke Gives Back to offer social support to special needs children's homes across the country. The drive has been running the entire month of October, a month Roke Telkom designates specifically for the communities they serve.
This marks the 6th year since the firm's Corporate Social Responsibility initiative was launched to respond to extend support to disadvantaged children and women in the different regions in Uganda.
"Roke Gives Back for some reason returns joy to both staff and management because of the impact it has on the communities we serve. Through these outreaches, we have been able to give food items to the less privileged in various regions across Uganda," Micheal Mukasa the Roke Telkom Chief Commercial Officer said during the Gulu outreach.
The handover of items in Gulu saw the team handover welfare material including; food items, toiletries, amongst other things. Bless a Child Foundation is a non-profit organization that provides care support services to children from the ages of 0–15 years suffering from cancer and related infections.
According to the Uganda Cancer Institute, at least 600 cases of cancer among children are detected each year, with 75 per cent of the children with cancer are either misdiagnosed or undiagnosed. In a 2021 report, Dr. Jackson Orem, the UCI executive director, said that the survival of common childhood cancers increased from 45% to 75% in the last 10 years.
"The right nutrition is paramount for these children fighting for their lives. It is therefore only right that they have enough nutritious food. Chemotherapy tends to weaken patients and as such they need to have energy giving food," Mukasa said.
In addition, Roke Telkom will conclude the charity drive in Kampala, to support the children at Bless a Hand Foundation.
Comments
comments