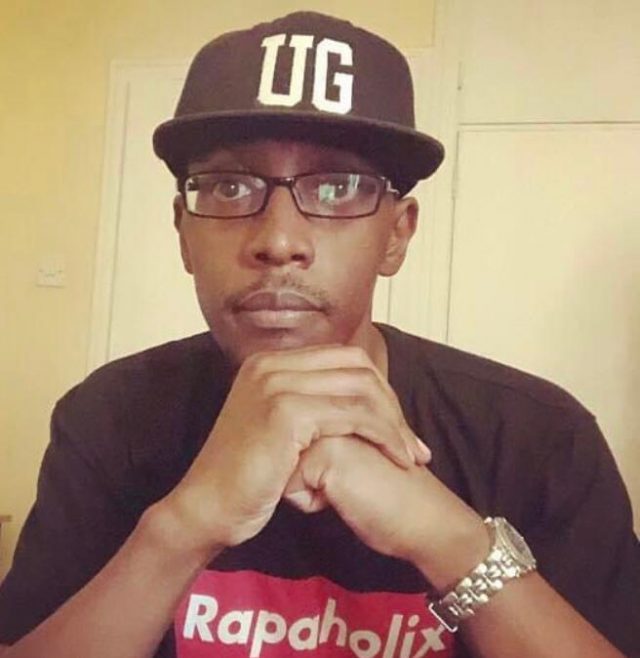 United Kingdom based Rapper of Ugandan origin Peter Mugabi Settimba better known by his stage name Peter Rhymer has released a new love song where he expresses his love for his woman showering her with praises for her beauty and character.
Dubbed Nkwagala, the new single is another love song which the rapper indirectly sends to his lover, after he made 'Ugandan Girl' in March 2021.
In this new song, the rapper sticks to his style of throwing rap punchlines while remaining clean despite having been raised in the United Kingdom where most rap songs have a lot of swear words. He instead praises unconditional love which he says is very beautiful.
He is articulate, composed and knows exact words to use to impress and praise his woman, some words which can be borrowed by listeners if one paid close attention to the lyrics.
Watch Lyrics video below.
Peter Rhymer has mastered the art of making sure his music is enjoyed by people of different cultures, ethnicities and origins. His blend of English and the local dialect makes sure everyone is catered for and can enjoy the tunes.
In his previous projects, he has always added comedy to his videos which makes them more enjoyable to watch and one can hope that he does the same with the Nkwagala project.
Produced by the talented Isaiah Prophet, Nkwagala has been received well by the fans all over the world.
Using his music and influence both in Uganda and overseas, Peter Rhymer has not only thought about himself alone but also the wellbeing of other people back in Uganda.
Just last year, the rapper teamed up with Ugandan Non-Government Organisation Love Uganda Foundation – LUF to support needy and vulnerable children back home.
He uses his music, physical and Digital platforms to tell stories of the children who have been touched and those who are currently being helped by the organization with an aim to attract more partners and donors.
Comments
comments