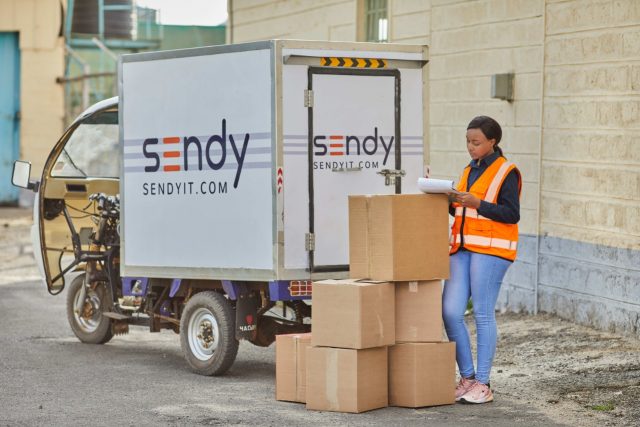 By: Julius Kiwanuka
Africa is building a tech ecosystem that is now home to high impact technology startups. These companies are disrupting existing structures across major sectors of the economy – finance, health, logistics, agriculture etc
In Uganda, investments in startups- Safeboda Numida ,Ensibuuko amongst others have contributed to revolutionising key industries in the country. The effect of this has seen a rise in innovative ideas that are digitising business and trade activities thus contributing to the GDP and economy of Uganda.
Last week, the Ministry of ICT and National Guidance signed a Memorandum of Understanding with the Innovation Village geared towards driving the ICT Innovation agenda in Uganda.
This move is part of the government's initiatives to create a digitally driven economy and realise universal goals, including inclusion, sustainable development, economic progress and poverty eradication through digital innovation
"Our digital Uganda vision provides an overarching framework and unified ICT policy direction that responds to the national vision 2040. Part of this strategy involves creating strategic partnerships that support forming a digitally knowledgeable and empowered society to inspire innovation and productivity of the people, organisations, businesses and government,"said Dr. Aminah Zawedde, Permanent Secretary for the Ministry of ICT and National Guidance
The Innovation Village is a launchpad for leading entrepreneurs and innovators working to solve the country's most pressing challenges using technology
One of these challenges is logistics. In Uganda, fragmentation in logistics and supply chain operations has led to an inefficient system that is not living to its potential.
"I have been in transport and logistics for over 15 years now. The sector has grown but I believe we can still improve on a lot of things. The industry is very competitive and the operations are complicated. This means we spend so much on fuel, taxes, warehousing and other details. The only way to remain afloat is to increase the cost of logistics. The makes is very expensive for businesses to bear," said Amin Hassanali, a director at Sik Logistics
It is estimated that imports of transport and logistics services make up 55 percent of Uganda's total service imports while Uganda's transport and logistics exports are only 3.7 percent of Uganda's total services export.
Today over 208,000 people are currently employed in the logistics sector in Uganda, a number that could rise to over 522,000 by 2030.
Under the National Development Plan II and Vision 2040, the Government has prioritised infrastructure investment. Some of the key projects that will impact the logistics sector include the Standard Gauge Railway, Gulu Logistics Hub, upgrading of strategic national roads, construction of ICT incubation hub, lake freight transport, air cargo, ICD and bonded warehouses
There are also many innovations that have streamlined operations in the sector. However very few of them are covering the bigger challenge faced by businesses.
Players like Leta and Amitruck optimise fleet operations. Their technology is designed to help businesses lower the cost of moving goods and improve service delivery.
Perhaps the biggest of them all is Africa's Logistics and Fulfillment enabler Sendy. The startup has consolidated all the key elements that facilitate efficient logistics for businesses.
Through a portfolio of fulfillment services (Direct delivery, Smart delivery, All in one Fulfillment), Sendy provides the easiest way for businesses of any size to move goods, enabling them to drive more efficiency and growth.
Direct delivery supports businesses that require delivery to consumers. Smart delivery facilitates e-commerce and B2B companies to pick goods, sort, and deliver them to end customers while end-to-end fulfillment is an all-in-one solution that improves the efficiency of online businesses through picking, packing, storage, and shipping their orders.
The start-up operates in Uganda, Kenya, Nigeria and Cote d'Ivoire with a network of Fulfillment centres across all these countries.
Through strategic partnerships with different partners Sendy is enabling businesses to enjoy full scale logistics and fulfilment support.
They recently partnered with MOL Logistics, MOL provides integrated logistics and supply chain solutions for businesses across the world.
Their partnership will see Sendy provide MOL's customers in shipping and freight with additional mid-mile and last-mile services at affordable costs.
This all round approach to tackling logistics is effective for spurring the growth and development of businesses locally and through cross border trade.
A more efficient logistics sector would offer Uganda increased potential for economic diversification and growth.
Companies like Sendy can now support businesses of all kinds in Uganda requiring transport and logistics services in every sector of the economy, from producers of natural or raw materials, to manufacturers of semi-finished or finished goods, processors, exporters and importers, plus wholesalers and retailers.
The opportunity is big. Businesses will always need to move their goods. The solution lies in integrating all their needs with an all-round solution that guarantees efficiency of service
Comments
comments