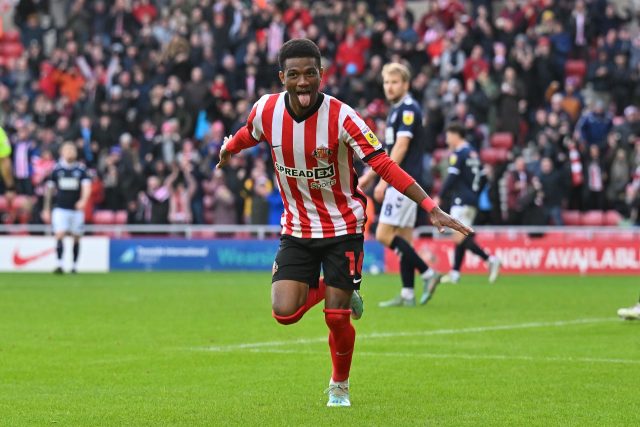 Viewers on DStv and GOtv can look forward to seeing Ivorian attacker Amad Diallo in EFL Championship action, as ESPN features a live match from the 2022-23 season on the evening of Monday 12 December.
DStv and GOtv is your home of the Entertainment and Sports Programming Network.
Diallo made his name at Serie A club Atalanta before being snapped up by Premier League giants Manchester United in early 2021. The Abidjan-born winger made a few promising appearances for the Red Devils, before a loan spell to Scottish side Rangers in the second half of last season, and another loan to Sunderland at the start of the current campaign.
The 20-year-old Ivorian international had racked up three goals and an assist from 13 appearances in the Championship prior to the break for the start of the 2022 World Cup. Now that the English second-tier league is back in business, he will be aiming to add to that tally.
"We can see on the training pitch that he's got amazing talent," said Sunderland's manager Tony Mowbray. "You can see why Manchester United might've paid an incredible amount of money for him because the ball sticks to his foot, he's fast and he knows where the net is. He just has to play football and enjoy it.
"At Blackburn Rovers, we had (Liverpool midfielder) Harvey Elliott for a whole season (2020-21) and sometimes they have to make the step up," he continued. "Amad has got amazing talent like Harvey Elliott had amazing talent. Whether he makes the jump to play for Manchester United, where they have to win every game, we'll have to see what the future holds. But I'm really pleased that he's with us."
Diallo has played in several different positions for Sunderland thus far, from winger to false nine, attacking midfielder to central play-maker, and the resultant learning curve will surely serve him well as he continues his campaign for Sunderland – and looks to earn a way back to Manchester United for future seasons.
Diallo will hope to feature strongly for Sunderland when they take on West Bromwich Albion in a Championship clash at the Stadium on Light on Monday 23 December – a match you can see LIVE on ESPN.
Visit www.dstv.com and www.gotvafrica.com to subscribe or upgrade, and join in on the excitement. And while you're on the move, you can stream the action on the DStv App.
SeeAmad Diallo in the following match live on ESPN:
All times CAT
Monday 12 December
22:00: EFL Championship, Sunderland v West Bromwich Albion – LIVE on ESPN
Comments
comments