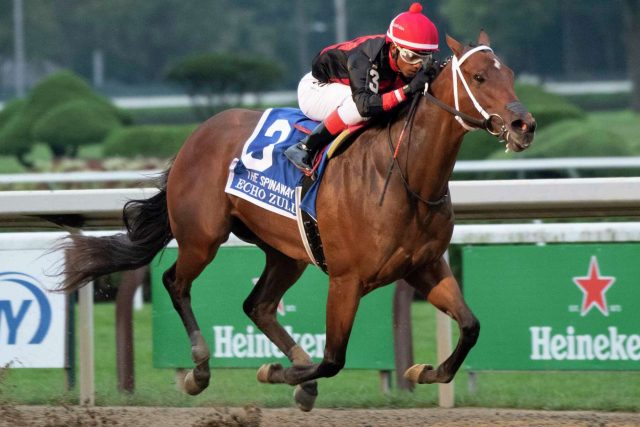 Horse racing has been around for centuries, but while the fundamentals of the sport have remained consistent over that time, technology has impacted the sport in a number of different ways. In this article, we'll take a look at the role that the continual advancement of technology has had on this sport, from improvements in safety through to the development of betting.
Safety
One of the most significant talking points surrounding horse racing, particularly in recent times, is the safety of both the riders and the horses themselves. As is the case in many sports, this is one area in which technology can certainly lend a helping hand. There are many technological innovations which are now part and parcel of horse racing which didn't exist previously; take, for example, the different fences both in jumps and thoroughbred racing, who are designed in a less rigid way to make them less dangerous for both runner and rider should there be a collision.
Or the increased screening of horses, particularly before major races such as the Melbourne Cup, for which the pre-race tests on runners are far more vigorous than they were in the past to ensure that no horse with a condition which could prove dangerous to them in a long race is allowed to run. These technological innovations have helped to improve safety in horse racing, for both the horses themselves, and the jockeys sitting astride them.
Photo Finishes
It's hard to imagine now, but in the past, when there was a close finish in a horse race it was simply up to the race marshal to decide who won. Undoubtedly that would have resulted in more than a few races in which horse dubbed the winner may not have necessarily been first past the post, and more than a few unhappy punters. Of course, nowadays, we have the benefit of the photo finish.
This captures a still image of the moment the first horse crosses the line, meaning that it's virtually always clear which horse won. Even if just a nose hair separates them, the high quality of these images makes it easy to zoom in and determine which horse was the first to finish, and subsequently ensure greater integrity in the sport. Of course, on occasions, even this photo finish isn't able to separate multiple runners, but in those cases at least we can be clear that the race was legitimately a dead heat, rather than simply too difficult to separate.
Mobile Apps
We all know that betting is a major part of the horse racing industry, and the drastic changes which have occurred in terms of how we bet over the past few years has subsequently had a huge impact on horse racing. In the past, betting was a matter of pulling out a computer, heading to a betting site like Palmerbet, and locating the markets that you were after. You can, of course, still do that, but with the vast majority of betting sites now having betting apps, no longer do you need to be at home and on your computer to place a bet.
In fact, many bookmakers have betting apps which are probably easier to use than their actual websites, so even if you have your computer at the ready you might choose to use your mobile instead. With these apps, all you need to do is pull out your phone, and then you can typically quickly and easily find the markets and place the bets you want to. This makes it easier to put on a horse racing bet at the last minute – something which is both a blessing and a curse. Regardless of which way you see it though, this simply wasn't feasible a few short years ago, and is a prime example of the way in which technology has changed horse racing.
Improved Data
Gone are the days where you need to buy the newspaper simply to be able to access a few basic stats, like how a horse has performed in its last five starts. Nowadays, there is a plethora of information available online about every runner in the race, meaning that punters have access to more data which may prove helpful to them – though it can also be overwhelming to sift through at times.
Some of this data isn't particularly ground-breaking, but others are a great example of how technology has changed the horse racing game. To use just one example, you can now find information about a horse's top speed at their prior races for each section of the race. This kind of info can help to determine how fast a horse is capable of running if they hit their peak, and is the kind of information that simply wasn't available a few years ago.
Technology has had a massive impact on many areas of our lives, and horse racing is just one of them. This is a sport which has been around for well over a century, and while the basics of it have not changed, many elements of it have as a result of technology. First and foremost among these is the improved safety it has helped to create, while the impact on betting is also significant, and all of the above sections are examples of the significant way in which technology has changed horse racing.
Comments
comments