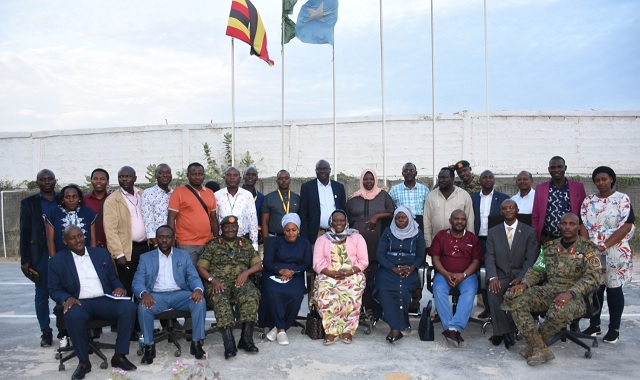 Members of Parliament on the Defence and Internal Affairs Committee are in Somalia for a five-day visit to Ugandan troops who have been fighting Al Shabaab insurgents since 2007.
The legislators who are in the company of the state minister for Defence in charge of Veterans Affairs, Oleru Gudu Abason are in Mogadishu to assess the performance of the Ugandan troops in the mission area and the challenges they face.
Speaking to UPDF soldiers on Tuesday, Minister Oleru applauded President Museveni for advancing a Pan-Africanism plan aimed at attaining and maintaining peace across Africa by deploying troops to the Horn of Africa country.
She also applauded the UPDF troops for their support, sacrifice, discipline, commitment and hard work, among others.
"I want to take this opportunity to thank our commander in chief for his visionary idea to advance the Pan-Africanism plan and also applaud UPDF for your effort, discipline and sacrifice that has ensured the success of the CIC plan to bring peace not only in Uganda but across Africa."
Comments
comments