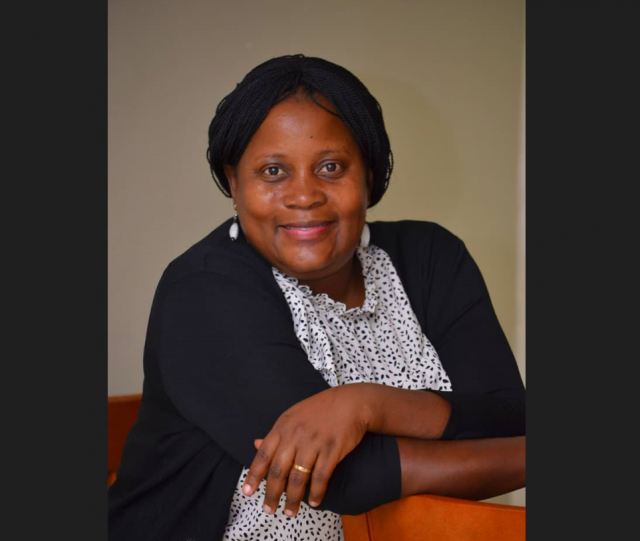 Rosemary Nambooze of Uganda is one of six Rotary members from around the world to be honored as a Rotary People of Action: Champion of Inclusion for educating and nurturing children with intellectual disabilities in Uganda.
Rotary members throughout the world are taking action to strengthen and empower historically marginalized and underrepresented communities by improving access to health services, education, economic opportunities, and civic participation.
A mother to a child with Down Syndrome, Nabooze realized the lack of social support for children with disabilities and the stigma they were facing. She founded the Angel's Center for Children with Special Needs in 2012, which provides tailored education and therapy services, as well as assistance for caregivers and teachers.
As a member of the Rotary Club of Wakiso, she is also active in supporting disability-inclusive education measures in schools including accessible infrastructure and adaptive curricula and teaching methods. Her work has impacted over 150 children and 200 vulnerable families of children with intellectual disabilities, including Down Syndrome, cerebral palsy, and autism. Moreover, Nambooze has also been a tireless advocate against "mercy killings", a practice whereby parents kill their disabled children.
Nambooze will present her work at the Desmond & Leah Tutu Legacy Foundation in Cape Town, South Africa on 4 April 2023, with an audience of philanthropists, notables, and Rotary members.
"Every child deserves to live with dignity and to be given the best chance at a bright future," said Nambooze. "I'm honored to receive this award and I will continue to be a voice for these children and break the silence on disability by assuring they're recognized as equal members of society. Behind every disability is a human with the potential to flourish."
"The actions taken by these Rotary members exemplify our approach to bringing people together to cultivate a more just, open and inclusive world," said Rotary International President Jennifer Jones. "We are an organization that finds common ground in our humanity and in our desire to create lasting change in our communities, the world and in ourselves. Every day, we leverage our members' diverse perspectives to fight inequalities, foster peace, and address humanitarian challenges across the globe."
Comments
comments