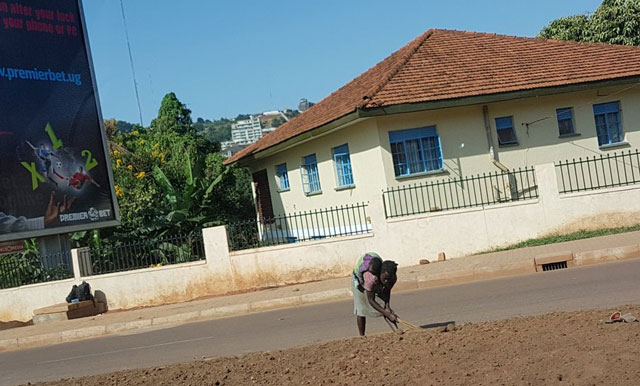 Kampala Capital City Authority-KCCA Council has unanimously resolved to halt the issuance of contracts to casual workers for cleaning the city. The decision was reached in the KCCA council meeting chaired by Deputy Speaker Nasur Masaba on Tuesday following a resolution presented by the Lord Mayor, Erias Lukwago.
The KCCA City Executive Committee argued that the City managers should address queries on the process that led to the award of the contracts. Lukwago explained that the procurement team did not follow the reservation scheme of KCCA and the KCCA policy on cleaning services that were passed in June 2022.
According to the policy, people who had offered cleaning services for years be maintained or offered first priority if more workers were to be recruited. Under the reservation scheme, KCCA had ring-fenced this job for elderly people especially women, single mothers, and people living with HIV.
In 2021, KCCA called for bids for groups to offer cleaning services including sweeping streets, maintaining the green, and desilting the drainages in the City. A source at KCCA says that 20 slots were created, four for each of the five city divisions. However, late last month, it emerged that of the 20 slots, only five had been given to people who had been doing this job for years.
The rest had been given to the 7 Hills, which emerged in 2020 as a volunteer group before it started lobbying for a contract. Lukwago says that the technical team acted against the KCCA policy, which confused some causal workers prompting them to petition KCCA and his office.
The Kampala Central Division II councilor, Moses Kataabu, says that it would be unfair for KCCA to continue with a process that contravenes the policy. He said that many of the people whose jobs are at stake are vulnerable and should be protected as per the policy passed in 2022.
Last month, there was information that the majority of the old casual workers, in their thousands, would be denied contracts in favor of their counterparts in 7 Hills. The workers held several protests at City hall demanding that KCCA considers them first for the job.
Following this, Lukwago called for a meeting, which was chaired by the Minister for Kampala and the Metropolitan Affairs Hajjat Minsa Kabanda and KCCA Speaker, Zahra Luyirika. The KCCA Executive Director, Dorothy Kisaka however says that there is enough work for both groups and insists that the jobs for casual workers are safe, although she doesn't say how.
Kisaka says that KCCA leaders at the Divisions are in charge of this cleaning function and the Town Clerks with their teams are the first place for an appeal if there is dissent. "It will be peacefully resolved. That is a welcome move as opposed to the riots. There is room in the law to handle the petitions. The idea behind the reservation schemes is that the jobs will go to the most vulnerable and not for profiteering,' she noted.