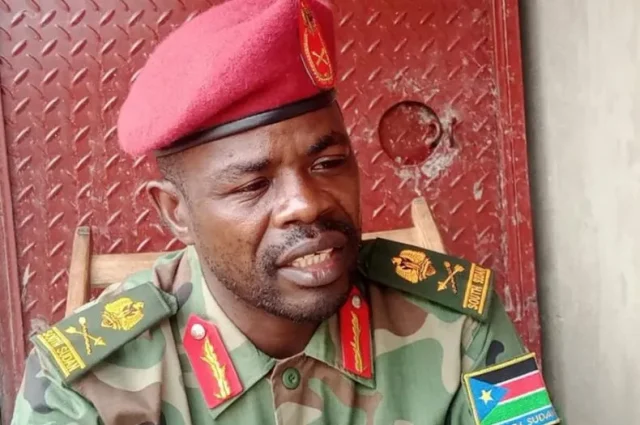 The UK on Wednesday announced sanctions against South Sudanese army general Gen. James Nando for his alleged role in gender-based violence in Western Equatoria State.
Gen. Nando, who is affiliated with the South Sudan People's Defense Forces (SSPDF), is sanctioned alongside individuals in Iran, Syria and the Central African Republic.
Marking International Women's Day, Foreign Secretary James Cleverly announced the measures during a visit to Sierra Leone, where he is meeting women MPs instrumental in passing reforms to support gender equality.
"This package includes four individuals and one entity involved in grievous activities – including military figures who have overseen rape and other forms of gender-based violence in conflicts in Syria, South Sudan and the Central African Republic," the Foreign Office said in a statement.
It also sanctions Iranian institutions responsible for enforcing mandatory dress codes for women "with unreasonable force".
"Promoting gender equality brings freedom, boosts prosperity and trade, and strengthens the security of us all," Cleverly said.
Gen. Nando reacts
According to a report by South Sudanese local radio station Radio Tamazuj, Gen. James Nando said there is no evidence of his involvement in targeting civilians and perpetrating gender-based violence in Tambura County of Western Equatoria State in 2021.
"I cannot talk about those things. I am working with the government. What is the meaning of sanctions? Where did they write it? I don't know this," Gen. Nando said.