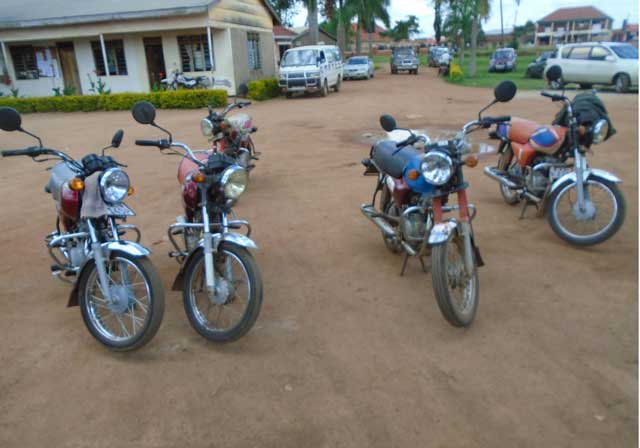 Mbarara High Court has temporarily halted the Mbarara City General Boda Boda Operators Association elections. It came after the Mbarara City Council Clerk, Asse Abireeba issued an electoral roadmap, setting April 6th and 12th, April 2023 as the date for the polls.
However, the Mbarara High Court Deputy Registrar, Zulaika Nanteza has issued temporary orders stopping the polls following an application by Majidu Luganda, Edward Arinaitwe, Bashiru Mastiko, Evaristo Musasizi, Sadick Mujuni, Ronald Bintukwanga Kigudu, and Aggrey Rukundo.
Mbarara City General Boda Boda Operators Association sued Abireeba Tumwesigye and the Mbarara City Council for suspending the election of their leaders and the interim committee that was tasked with formulating the constitution and organizing the elections.
The Boda Boda riders through their lawyer Namanya Urban want a declaration that the orders issued in two letters referenced as CR/MC/225 dated 8th December 2022 by the city clerk and addressed to all Boda Boda riders in Mbarara City, and another letter dated 12th December 2022 addressed to the 6th applicant are illegal, null, and void and of no legal effect.
The December 8th, 2022 letter suspended the election of the new leaders while the December 12th, 2022 letter suspended the chairperson of the independent electoral body, Ronald Kigudu. In his March 8th, 2023 letter, the City Clerk, Assy Abireebe, argued that the six months given to the interim Committee, chaired by Majidu Luganda, from the time it was constituted, had expired, thus ending its term and mandate.
In her orders, Nanteza restrained the respondents from taking any further action on a matter under judicial review in the main application until it is completed. Mbarara City Clerk, Assy Abireebe Tumwesigire, declined to comment on the matter since it was before the court.