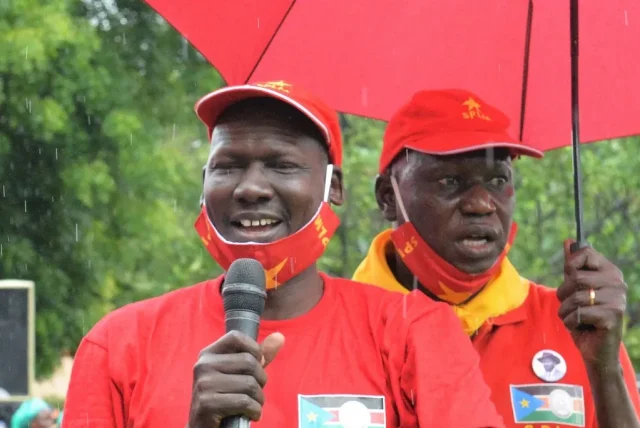 The Sudan People Liberation Movement (SPLM) party led by President Salva Kiir on Thursday launched an exercise to register its members in Tonj East County of Warrap State.
In August 2022, President Kiir, First Vice President Riek Machar, and other political leaders announced the extension of the transitional government's time in office for another two years, meaning general elections would be held in December 2024.
The current transitional coalition government was formed under a 2018 revitalized peace agreement.
In December 2022, Kiir's party, the Sudan People's Liberation Movement (SPLM), endorsed him as its chairperson and, by extension, presidential candidate in the vote.
William Deng, an SPLM official in Tonj East County, told South Sudanese local press on Sunday that the political mobilization involves the dissemination of the peace roadmap among the communities.
"The main purpose of touring the counties is the dissemination of peace among our communities. We came to inform the people about the extension of the revitalized peace agreement and the roadmap because people don't understand why additional 24 months were added," he said.
He added, "The extension was done so that the remaining provisions of the agreement are implemented and the other thing is the registration of SPLM party members because we preparing for elections."
Deng claimed that there is a political space for all the political parties in Warrap State. He pointed out that their party plans to cover all six counties of the states.
Meanwhile, Thokriel Chilou, the chairperson of the SPLM Party in Tonj East County, said: "Yes, the SPLM secretariat in the state led by Acting Secretary General Biar Biar Mawien came to Tonj East County to disseminate peace and mobilize SPLM members. Our members were not checked that is why we want to register party members because we are ready for the upcoming elections."