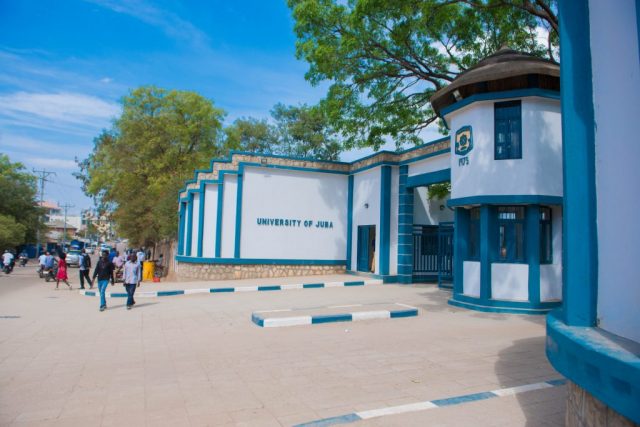 Police in Juba said they have arrested six students at the University of Juba for forging bank deposit receipts for tuition fees.
Speaking to South Sudanese local radio station Radio Tamazuj on Monday, Police Spokesman Maj Gen. Daniel Justin confirmed that the students were arrested on Sunday and are currently held at Malakia police station pending investigations.
"A case was opened against some of the students at the University of Juba. We have discovered that some of the students are forging the receipts. As you know the fees are paid in the bank," he said. "We have arrested six students and we are still investigating."
The police officer did not give details about the names of the arrested suspects.
Easter celebrations
Separately, Daniel Justin said Easter celebrations in the capital Juba were generally peaceful, pointing out that no major cases were reported.
"Easter went very well, because right away from the beginning, we put our forces on standby and we deployed them all over," Justin said.
"We deploy our forces mostly to residential areas, churches and main roads. We are on standby, so generally, the situation is calm," he added.
Lemi Isaac, a resident of the Nimra Talat residential area, said: "In my view, I have not seen any bad thing that had happened within the area during Easter celebrations."
Momo Stephen, a resident of Dar El-Salaam, said this year's Easter celebration was unique compared to last year's celebrations. "In terms of security where I stay, I didn't hear any security issues this year," he said.