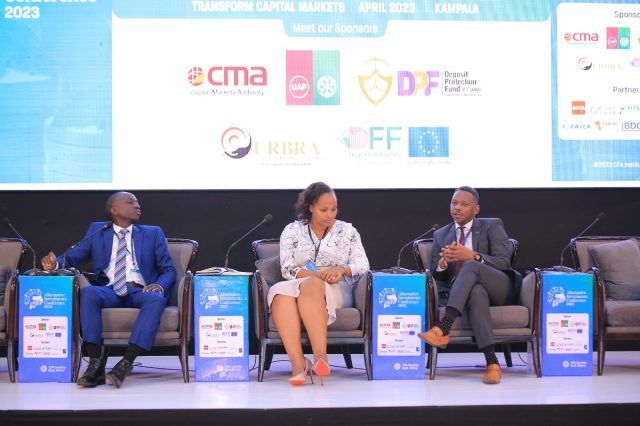 The first-ever Alternative Investment Conference in Uganda, organized by CFA Society East Africa, started today with great attendance. The event brings together investment professionals, entrepreneurs, and policymakers to explore opportunities and challenges in the alternative investment space.
The opening keynote speeches highlighted the need for a competitive market for national inclusiveness and the potential of untapped local capital to grow the capital markets. Joseph Enyimu, the Ag Commissioner of Economic Development, Policy, and Research Department at the Ministry of Finance, Planning, and Economic Development, emphasized the need to reduce input costs, licensing fees, internet costs, overhead costs, and regulatory burden to make the market more attractive to entrepreneurs. The CEO of the Capital Markets Authority called for restructuring pension schemes to foster choice and a competitive capital market, while Carol Birungi, the Country Manager at XSML, emphasized the importance of investment planning and social inclusivity.
David Ivan Wangolo, CFA, the Chair of the Event Committee, noted the emergence of private equity in Uganda but the need for a change in boardroom mindsets and increased capital in the industry. The conference's theme of unlocking local capital and transforming capital markets reflects the current economic challenges of unemployment, high mortality of MSMEs, and poor infrastructure in Uganda.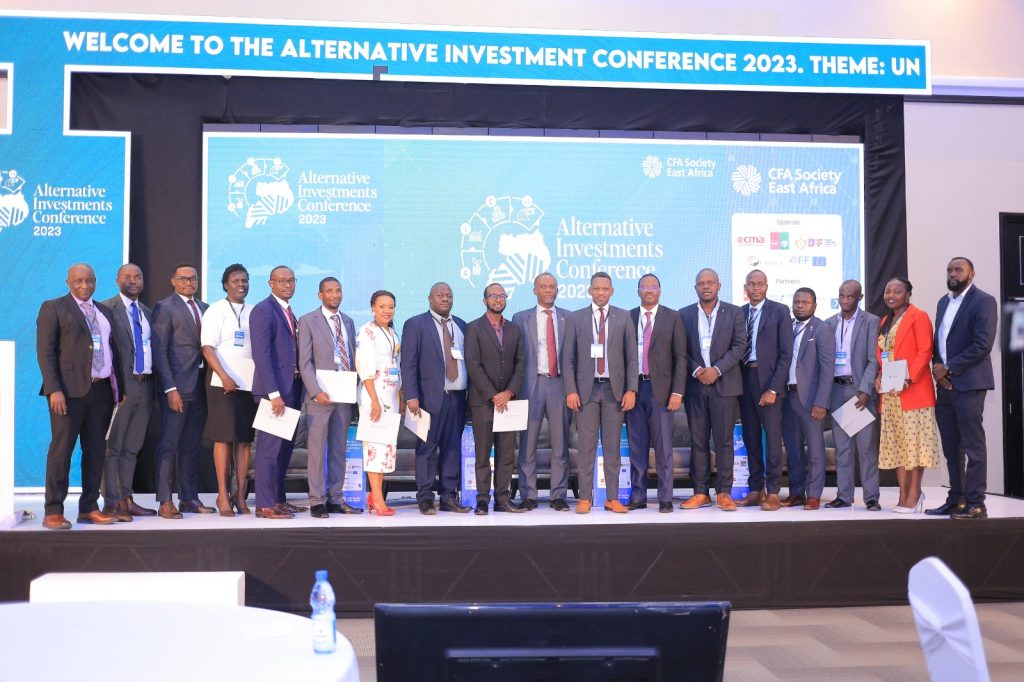 Al Lwetebe, Chair of the Advocacy Committee at CFA Society East Africa, emphasized the need to tap into untapped local capital to grow the capital markets, which would positively impact Uganda's current economic problems such as unemployment, high mortality of MSMEs, poor infrastructure, among others.
Martin Nsubuga, the CEO of The Uganda Retirements Benefits Regulatory Authority (URBRA), affirmed that liquidity exists in Uganda markets, depending on the size of the investment, and that marketable securities such as publicly traded stocks and bonds, as well as inventories, are readily available.
Day one of the conferences focused on reimagining private capital under Ugandan institutional investors. The event also celebrates Charterholders with a Chart Awards Session. The Masters of Ceremonies for the event are Samuel Ssanya and Lisa Betty Oyella.
CFA Society East Africa members from Rwanda and Kenya also attended the event. The high turnout and engagement from the attendees indicate the growing interest in alternative investments in the region.
The conference continues tomorrow with a focus on shaping capital markets for growth and returns.